LATEST! 31st October 2011
(scroll down to see full list; previous month's (September) Viewpoint)

Events, seminars, happenings
(for international events and news and 'our view from the EU', click here.)

A Home and Small Business Viewpoint by Len Tondel, from 1st October 2011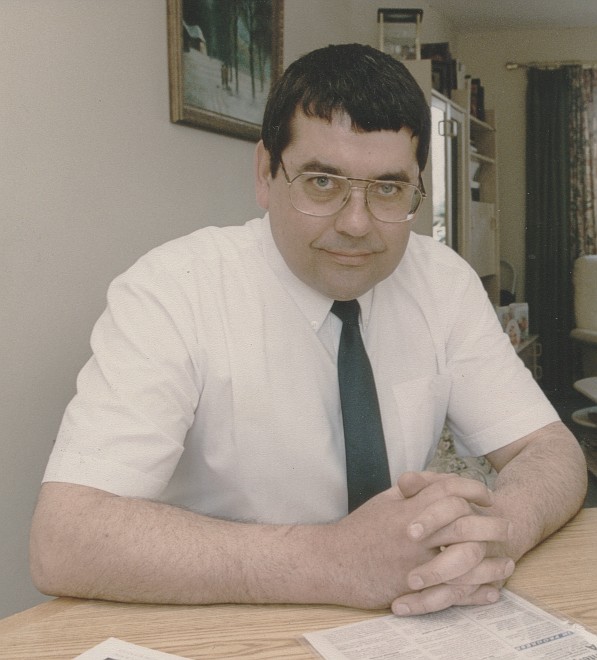 31.10.2011: London Social Enterprise Aim & Aspire (http://www.aimandaspire.org.uk) is running a series of practical business master-classes in November. Breakthrough members (this includes HBA members who are jointly enrolled with Breakthrough. Ed.) qualify for a discount of 20% - quote code AARF11. So you can book a half-day workshop for as little as £16, if you're quick (£40 for all day).
There's a clever combination of 6 morning, evening and daylong events on different days … even a Saturday; so this fits round any schedule. There's even a marketing event in a wine bar! Finance Whiz Bruce Wood kicks off on Tuesday November 1 and Lana Hersak, the event organiser, wraps it up on the 19th.
Contact Lana@aimandaspire.org.uk or check out the website for details.
Explore export opportunities to Europe. http://www.sdi.co.uk/events/2011/11/export-europe.aspx
Bag 'o free online guides from Business Link. R.I.P. http://www.businesslink.gov.uk/east_england.html
Ofgen fines Npower £2 million for complaint mis-handling. http://www.bbc.co.uk/news/business-15517948 An Npower spokesperson reacted to the news by joking, "We are very sorry, we let our high standards slip on this occasion."
The fine follows on from one of £2.5 million handed out earlier in the year to British Gas for similar miscoduct. EDF apparently, are also being investigated for the way they handle complaints. In other words, not at all.
Royal Mail denies weekend delivery cuts. http://www.bbc.co.uk/news/business-15512297
UK being subjected to 'disturbing' cyber attacks. http://www.bbc.co.uk/news/uk-15516959 I too, would be disturbed if I got attacked by a cyber. Worrizit?
30.10.2011: Christmas is coming. Get your business Christmas cards now. (50 A6 Christmas Cards for just £16, for example.) Kate at usfor design and print ltd, 4c Treloggan Ind Est Newquay Cornwall TR7 2SX. T: 01637 859966. E: mailto:sales@usfor.co.uk W: http://www.usfor.co.uk
November business and management training courses, University of Essex. http://www.essex.ac.uk/ebs/html_emails/html_e-mail_November.html
29.10.2011: Local press offer free advertising to small firms. http://www.newspapersoc.org.uk/19/oct/11/local-businesses-to-receive-15m-injection The Local Business Accelerator scheme, launched by The Newspaper Society, will offer free advertising, support and business mentoring to 1,500 small enterprises.
The scheme will be advertised in 500 local and regional newspapers, to attract applications from the UK's most promising young businesses. Firms whose bids are successful will win business support and a share of £15 million of free advertising in local newspapers. The initiative was launched by the Newspaper Society to demonstrate the "strength and value of local press advertising for business success." Entries close on the 14 November 2011. (EnterpriseQuest)
I'm surprised it's taken the media so long to formalise and refine a practice which has been going on more or less, for years. It certainly beats the more current internet-based trend of businesses trying to freeload off gullible websites with rubbish like bulk spam promos and affiliate schemes. Anyway, a welcome initiative.
Homeserve mis-selling claims. http://www.bbc.co.uk/news/business-15506778
Yes Loans threatened with closure by OFT. http://www.bbc.co.uk/news/business-15499639
The growth of home stamp duty avoidance. http://www.bbc.co.uk/news/business-15479321 A clear case of commoners getting ideas above their station; tax avoidance is for wealthy donors to political parties, only.
28.10.2011: Increasing regional split in UK house prices. http://www.bbc.co.uk/news/business-15490935 Good news, in a way. Makes the whole country increasingly affordable as prices in London continue to rise. After all, what normal person would want to live in London?
Win £100 of Sainsbury's vouchers prize draw/questionnaire. http://www.binfo.co.uk/Frama/frama_questionnaire.html?emrid=70020&c=FramaWin100&m=StartQuestionnaire
Research into social enterprises and LEPs launched. http://www.liverpooldailypost.co.uk/ldpbusiness/business-local/2011/10/17/liverpool-hope-university-in-lep-study-to-boost-social-enterprise-92534-29605075/

New research into how Local Enterprise Partnerships (LEPs) can improve and develop social enterprises will be conducted by Liverpool Hope University. The results of the study, funded by the Institute for Small Business and Entrepreneurship (ISBE), will be made into a guide to social enterprise to be published and distributed by the British Chambers of Commerce (BCC). Steven Broomhead, professor of entrepreneurial education at Hope University, said that the research will look for evidence of "sustainable economic growth and community renewal, especially in disadvantaged communities."
Of course, in the real business world, you do your market research before launching a product or service. Or am I just being naïve here?
27.10.2011: Dear Home Business Alliance.The Final 8 young entrepreneurs have been revealed for our 'Shell LiveWIRE Young Entrepreneur of the Year Award 2011'. You can read all about each of the Finalists at: http://www.shell-livewire.org/business-library/shell-livewire-events/shell-livewire-live-2011/final8-2011/
A guide to using Facebook for business. http://sbinformation.about.com/od/marketingsales/tp/guide-to-facebook-for-business.htm?nl=1
Mother sues Australian banks for money laundering son's eBay scams. http://www.10news.com/money/29567468/detail.html It's not just our banks which are stupid and unfit for purpose, then.
However, is The Bank of America the world's worst financial institution? "Bank of America was named the country's second-worst company by Consumerist.com after BP Plc, the firm blamed for the worst U.S. offshore oil spill."
Why was Consumerist so hard on Bank Of America? Well, perhaps after doing a little bit of thinking, they realized, "Oh, hey, we've published tons of pieces attesting to Bank Of America's awfulness! Like the time the bank got an address wrong and foreclosed on the wrong home. Or the time they made mortgage payment demands from someone who wasn't their customer. Or the time they threatened a customer with foreclosure if he didn't make a prompt payment of $0.00. I mean, I could go on and on.
In fact, I think I will! Other Bank of America Greatest Hits include giving the same account number to two different people (isn't that a basic thing that banks are supposed to be able to handle?); opening credit card accounts for people who don't ask for them; "hindering" a federal review of FHA-insured housing loans; and two class-action suits -- one settled, one pending -- that arose when indifference to customer satisfaction crossed the line into grifterdom.
What the banking industry calls 'benchmarking', I suppose.
26.10.2011: 9 Reasons To Be Cheerful (or why the US economy will soar by 2020). http://247wallst.com/2011/10/24/nine-things-that-will-make-the-economy-better-in-2020/ The problem is, what's going to happen between now and 2020?
Free stock photo website. http://www.freedigitalphotos.net/
Instantly connect with native language speakers around the world through live video. http://verbling.com/ Nice one, this, for acquiring new language skills.
25.10.2011: Tax guide for the newly self-employed published. http://www.hmrc.gov.uk/selfemployed/rr1.pdf A guide for newly self-employed people to calculate their first tax bill before it arrives has been published by HM Revenue & Customs (HMRC). Many newly self-employed people will not receive their first tax bill for some time, and HMRC's guide is designed to encourage individuals to set aside enough money.
The guide contains a table with approximate amounts that should be retained for tax and Class 4 National Insurance (NI) contributions. However, HMRC stress that the precise amount of tax and Class 4 NI contributions due can only be calculated once the person completes their self-assessment tax return. (EnterpriseQuest)
24.10.2011: Single EU sales law could benefit online sellers. http://www.brc.org.uk/brc_news_detail.asp?id=2060&kCat=&kData=1
A new Common European Sales Law has been proposed by the European Commission, which would allow firms selling online to choose to trade under a single EU contract law, rather than complying with the various national laws of the 27 member states.
The British Retail Consortium (BRC) has welcomed the proposals, saying they will simplify selling across the EU and encourage UK firms to expand into more markets. BRC director general Stephen Robertson said that introducing the optional law has "the potential to boost British exports of goods throughout the EU and so boost growth and jobs in the UK." (EnterpriseQuest)
Or, to give the proposals a more universal perspective, they could help anyone who trades online - home businesses, freelancers, eBayers - and not just BRC retailers.
Brits are more likely to get divorced than change their bank. However bad their bank might be. That is the problem facing the newly launched Shawbrook Bank, which claims to have £250 million to lend to small businesses. http://www.guardian.co.uk/business/2011/oct/23/do-we-really-need-more-banks
Sarko tells armchair economist Cameron to shut up. http://www.independent.co.uk/news/uk/politics/sarkozy-tells-cameron-to-shut-up-in-euro-clash-2375098.html Quite right, too, although I'm surprised the two leaders' public euphoria over their successful invasion of Libya has worn thin so quickly. Probably because it's taking longer to cash in on the country's wealth than Cameron and Sarkozy had originally hoped for. But what the French president hasn't yet understood is that everything Cameron says or does is at the bidding of the Americans, who since the Bush era, have invested heavily in the euro. (Plus, see yesterday's comment just below.)
(I am reminded of the observation made as recently as 2006 by Cameron's Oxford tutor, Professor Bogdanor, on our Prime Minsiter's political ideas. "I think he is very confused. I've read his speech and it's filled with contradictions. There are one or two good things in it but one glimpses them, as it were, through a mist of misunderstanding." Bless him. Cameron has a First from Oxford in Economics, which explains a lot, really. Might as well have a GCSE in Social Sciences from your nearest borstal.)
The UK also, is massively affected by eurozone events even if it has tried to play clever buggers by sitting astride the fence, trying to reap the benefits but without making an appropriate contribution since Margaret Thatcher decided to 'opt out'. So it's not just the French who are fed up with the Government's slavish hypocrisy. Everyone is.
23.10.2011: Olympic game lets could bring Londoners a £1000 a week for spare rooms. http://www.independent.co.uk/sport/olympics/olympic-games-spare-room-lets-to-make-23m-2374872.html
Cold and fuel poverty will kill 200 old folk a day. http://www.guardian.co.uk/society/2011/oct/22/older-people-cold-energy-bills That's more deaths per day than the overall NATO kill rate for bombing the civilian population in Libya - without spending £ billions (and euros). A double whammy for the Government in fact, as the social and economic damage thus caused should preclude the necessity for air strikes by the BRIC Alliance to 'defend' the west's anti-capitalist revolution. The BRIC nations can then spend their money on boring stuff like bolstering trade between themselves, instead. (Although Vlad The Bad does seem to have a bee in his bonnet about bringing war criminals to trial, so protective intervention should not be entirely ruled out at this stage.)
Unfortunately, our Government's economic priority is continuing a foreign policy which Margaret Thatcher used to call the country's 'special relationship' and present-day British propaganda calls the 'Atlantic Bridge' or - as it's known in the trade - 'Fagging For American Terrorism' or F.A.R.T.
22.10.2011: New online auction site: http://www.ebazr.com/Home.aspx
£250,000 prize for successful Europe break-up plan competition. http://www.bbc.co.uk/news/business-15366828 A little job for weekend economists from Lord Wolfson, yet another barmy Conservative party donor looking for cheap publicity. The competition is being circulated to precisely the types who have made a mess of the euro and the world economy in the first place so a bit like Richard Branston's plan for ousting Robert Mugabe, it's just another Big Tit story for The Sun. Still, could have been good for another larf if the situation wasn't so serious. And the UK and it's pretentious idiots weren't so irrelevant. (Mental note: Wolfson obviously making too much money from his Next chain. Shop elsewhere in future.)
21.10.2011: Paper self-assessment deadline: 31st October
London Ski & Snowboard Show special offers. http://www.sshmail.co.uk:80/emailmarketer/display.php?M=8831623&C=39936bb39d7f275ce202ebe3e4618321&S=1369&L=307&N=485
How To Start A Home Business In Ten Steps. http://homebusiness.about.com/od/Setting-Up-Your-Business/tp/How-To-Start-A-Home-Biz-Guide-10Steps.htm From our north American friends at about.com If only it were that easy but it's valid input, nonetheless.
Networking Event: Inside the Marketing Toolkit. Presented by Jeff Della Mura. 17 November 2011, 5.00pm - 7.00pm at the Constable Building, University of Essex. Online registration.
£30,000 of business support to be won from the New Start Scotland Exhibition. http://www.newstartscotland.com/index.php/bright-business-competition

20.10.2011: eBay reports 14% rise in profits. http://www.bbc.co.uk/news/business-15379337 Big fan of eBay, me and above all, PayPal. Now, have a smile at how to become an eBay millionaire. http://www.bbc.co.uk/news/business-14678309
Cheaper smartphones on the way? http://www.bbc.co.uk/news/technology-15372756
19.10.2011: Facebook and Twitter being targetted for debt recovery. http://www.bbc.co.uk/news/business-15348205 Social networking coming into its own, then.
About 6 million people owed tax rebates. http://www.bbc.co.uk/news/uk-15363168 Will the rebates arrive in time for Christmas, though? And at an average of £400 a rebate, where's the money going to come from?
Dip in car insurance premiums. http://www.bbc.co.uk/news/business-15354697 Still, at £921 for the average comprehensive policy that just about equals the cost of an annual household fuel bill and with the austerity screws still to be turned, the car is increasingly becoming a luxury.
18.10.2011: Further to our Comment on the 24th of August about France's vulnerability in the eurozone, lo and behold we have Moody's hinting at a downgrade of the French credit rating. http://www.bbc.co.uk/news/business-15346553 Mind you, compared to bog-roll sterling, France and the euro are star performers.
Latest Association Resource newsletter including vacancies.
Concerns raised over start up advice from accountants. http://www.cobwebinfo.com/site/article_detail/item15451/
A free consultation with a chartered accountant is being offered to start ups and small business owners under a scheme launched by the Institute of Chartered Accountants in England and Wales (ICAEW).
Around 2,250 ICAEW members across the UK have already signed up to the scheme, which has been welcomed by the Department for Business (BIS). But professionals from the business support sector have questioned whether accountants will be able to advise on the full range of issues facing a new business.
Comment: Accountants and book-keepers have been giving advice to businesses since the profession was invented and until recently, it was common practice to take that advice together with words of wisdom from the bank manager, the local business club or Chamber of Commerce, a solicitor perhaps and a professional business advisor, muck it all about and extract what you thought was the best for you and your business. Unfortunately, since the present Government came along, official and best practice support for the small business community has become decimated by the collective input of propaganda advisers rather than business professionals. (Ostensibly, to save a few £ million.) And it's going to get worse with the tendency to rely more and more on extremely variable internet-sourced advice and a move towards supermarket-based professional services. The personal, face-to-face element which is essential to the birth and evolution of healthy business activity, is deliberately - and not inadvertently - being destroyed.
Why? As we keep saying, the Government and its friends make more money out of a business that has failed than it does from a success story.
The Government's solution for bringing down bills. Switch suppliers and pay by direct debit. http://www.bbc.co.uk/news/business-15308005 There, that was easy, wasn't it? Not worth BIG LETTERS even in The Sun.
17.10.2011: PM vows to bring down bills. http://www.bbc.co.uk/news/business-15308005 Yes, but what is he actually going to do about it?
The Department for Transport have indicated that up to 40% of Whitehall staff will be asked to stay away from the office during the Olympics this summer as part of a plan to ease congestion on London's transport network during the games.
It's also thought to be part of a wider strategy to encourage major recruiters in the capital to follow suit and provide flexible working arrangements during the 2012 games. The sheer influx in volume of additional spectators could cripple the already struggling public transport network across London. An additional 800,000 journeys per day are forecasted from spectators using public transport from July 27th to September 9th to get to the games, this is in addition to the 3.5 million journeys taken per day by commuters already.
Source - http://www.telegraph.co.uk/news/politics/8457646/Olympic-effort-to-work-from-home.html
16.10.2011: It's all the fashion: big businesses are starting to think 'small'. http://www.bbc.co.uk/news/business-15282615
Small business profits falling, research shows. http://www.bakertilly.co.uk/media/news/Baker-Tilly-Company-Watch-launch-SME-Distress-Monitor.aspx A quarter of small enterprises saw their profits before tax fall by 50% in 2010, according to research by Baker Tilly and Company Watch.
The report, based on accounts filed at Companies House in 2010, revealed that a quarter of businesses were unable to meet their existing debt repayments, and 10% had experienced a downturn in sales. Sarah Batchelor, partner at Baker Tilly, claimed that the difficulties experienced by small firms highlighted the need for them to seek "timely advice and implement strategic safeguards" in order to survive the difficult economic climate. (EnterpriseQuest)
15.10.2011: London start-ups outstrip Silicon Valley for creativity. http://www.britishchambers.org.uk/business-news/london-start-ups-could-spawn-the-next-facebook.html
Row over energy firm profits. http://www.bbc.co.uk/news/business-15302723
Single energy tariffs to end pricing confusion. http://www.independent.co.uk/news/business/news/ofgem-vows-to-crack-down-on-confusing-energy-tariffs-2370914.html Complex pricing structures is a basic marketing ploy; I would be amazed if Ofgem get their way on this one however beneficial to consumers the proposal might be.
14.10.2011: Work From Home Expo date and venue change announced. Lyme Media & Events Ltd, the organiser of Work From Home Expo, have announced that this year's exhibition is to be moved from the Ricoh Arena on 20th October to the QE2 Conference Centre in Westminster, Central London and will now be taking place on Thursday 15th March 2012.
High demand from visitors and exhibitors has driven the need for the change in date and venue. Adam Ginty, Marketing Manager comments, "with the exhibition being in its first year it has been difficult to get the right mix for all of our markets." He continues, "our initial market research indicated a requirement for a midlands based exhibition, however after taking the product to market we received an overwhelming amount of feedback from potential exhibitors and visitors that a London location would be better for the market as a whole."
All registrations have now been re-submitted to the London ticket booking site and allmost all of the confirmed Coventry exhibitors have also re-signed their agreements to attend the London exhibition due to the increased potential to attract visitors from greater populated commutable areas. http://www.workfromhome-expo.co.uk
More cash machines being stocked with £5 notes. http://www.bbc.co.uk/news/business-15295195 That's a really bad sign. When it's not even worthwhile taking a JCB to a cash machine.
Time to get rid of your rim device. http://www.dailyfinance.com/2011/10/13/blackberrys-big-blackout-time-to-dump-your-rim-device/ I only know one person who owns a Blackcurrant but with Apple also having problems with their bits of plastic (and the usual reports of mobiles cooking your brains and now, identified as e-coli traps as well), this may encourage a return to social normality. It seems like just a few days ago I was given the chance of a free trial of a mobile phone which looked - and weighed - the same as an engineering brick. I remember feeling acutely self-conscious as I sat on a wall and tried using the device. Unsuccessfully. Passers-by, motorists were all looking at me. I felt a right tit. But at least I knew it.
Now, you see schoolkids walking to school with a wire dangling out of each ear and clutching a square bit of plastic, oblivious to the world around them, thinking that they've got a life with 663 phoney friends on Arsebook. Until they have to leave their virtual worlds to confront a bit of job-hunting. Or setting up in business. Whereupon they find they're a quantum leap away from reality. There are no paying jobs in the virtual world. Other than for a handful of smart-asses using the population at large for marketing fodder.
Real-time networking for a housing association. http://www.guardian.co.uk/society/2011/oct/14/craft-cafe-glasgow-older-people-isolation Excellent story about people helping each other. Perfect medium for small local businesses to get involved and hopefully, not an iDummy in sight.
13.10.2011: Big propaganda in the British media today about the UK doing some record-breaking exporting. For example - http://www.bbc.co.uk/news/business-15287582 Hardly surprising really as sterling is down against both the dollar and the euro on the year and it isn't export volume which has gone up but value. Index of volume of exports shrank from 103.1 in July to 101.8 in August.
Other nonsense on the subject of exporting in the news today included: "US remains the biggest export market" (This is a regular piece of misinformation.)
Not true. The EU is the UK's biggest export market by far - £14.035 billion. Exports to the US were just £3.113 billion.
Even combined exports to Ireland and Belgium/Luxembourg (£2.977 billion) were on par with exports to the US. For the record exports to Germany were £2.731 billion and France £1.901 billion.
Source: Office for National Statistics.

Ex-policeman admits £300 million VAT fraud. http://www.independent.co.uk/news/uk/crime/expoliceman-admits-300-million-vat-fraud-2369433.html This story beggars belief, if the reporting is accurate. A start-up trading from a business park accommodation address goes from £0 to a £2 BILLION turnover in just 8 months and it takes five years to bring the case to court. Now, if that had been a local plumber who had fiddled a few hundred pounds, he would have been shut down and lost the roof over his family's head in six months flat. Let heads roll. (Although HMRC's tosser-in-charge, David Hairnet, is already under pressure to resign from letting Goldman Sachs off a £10 million tax bill. http://www.independent.co.uk/news/uk/politics/hmrc-chief-under-pressure-to-quit-over-goldman-tax-letoff-2369651.html)
Energy telesales staff not offering cheapest deals. http://www.bbc.co.uk/news/business-15276372
Live discussion at The Guardian today, about the business prospects of commercialising waste. http://www.guardian.co.uk/sustainable-business/live-discussion-sustainable-commercialisation-waste-recycling-renewable-energy
12.10.2011: 5 jailed for premium phone line fraud. http://www.independent.co.uk/news/uk/crime/five-jailed-for-mobile-phone-fraud-2369391.html
SSE 'smoke 'n mirrors' energy auction plan. http://www.bbc.co.uk/news/uk-england-lancashire-15212399
UK unemployment total reaches 17 year high. http://www.bbc.co.uk/news/business-15271800 Emotive stuff for politicians and a figure which will have been 'adjusted' or understated by 25% - 50%. Hence David Cameron's recent 'shop a wog' speech made in anticipation of the announcement and which seems to be based on the French practice of 'esclavage modern'.
It goes like this. You let the blacks (and now, an increasing number of North Africans displaced by the consequences direct and indirect of NATO bombings) willy-nilly into the country whereupon they are easily recruited by agents, sub-contractors and gangers even if their documentation is patently false. They then work on legitimate, urban sites which the French won't touch. Sewage stations, labour intensive construction sites, night shifts, etc. Often, the contracts are 'official'. The immigrants pay full contributions out of their miserly wages - all their taxes and social charges will be deducted at source and so the taxman at the very least, is aware of what's going on. Then, a short while before the work is due to end, someone, usually the agent, anonymously shops them. (A French tradition which goes back to the Bourbonnais betraying Joan of Arc.)
Deportation swiftly follows - without any refund of deductions made from the minimal wages, of course. The deportee will be handcuffed and escorted usually by at least three or four gendarmes onto the 'plane where a seated position with head between the knees for the return flight, is not unusual. No problem. There are plenty more waiting to take their place. And because they're not white, wealthy, Jewish champagne politicians with links to the media, they won't get seen and defended on the 8 o'clock news, either.
So this is the kind of 'Brown Shirt' society which David Cameron wishes to bestow on Britain. Without even asking, first, for the advice of that world-famous British entrepreneur, 'Beardy' Branston. Who, I would have thought, was more than capable of getting the country out of its present pickle.
As for illegal immigration - well, Libya used to be the largest of employers of African casual labour. In fact, all the Arab 'Spring' states were major employers. Even of idle Brits. On the other hand, are illegal immigrants taking away British jobs or British business? Well - not unless they're American, of course. In which case the Government is giving them the work and so they're not really 'illegal', are they?
British Gas and SSE end doorstep sales permanently. http://www.bbc.co.uk/news/business-15263086
11.10.2011: The UK's #1 enemies of enterprise - the HMRC - let Goldman Sachs off £10 million in interest. http://www.guardian.co.uk/business/2011/oct/11/goldman-sachs-interest-tax-avoidance In other words, what David Cameron means when he talks about everyone 'pulling together'.
Slideshow to spotting the most common financial scams. http://www.dailyfinance.com/2011/10/11/spotting-financial-scammers-a-guide-to-common-cons/
UK seeing a big rise in poverty. http://www.bbc.co.uk/news/business-15238468
10.10.2011: Warnings on payday loans. http://www.bbc.co.uk/newsbeat/12663243 Coincidentally, we have just received an advertising request from an anonymous SEO services provider for a payday loan company which wanted to advertise on this site. Although the site was professionally designed and claimed registration with the Office of Fair Trading the basic legal requirements for an address, etc, were missing. So let this be a reminder to everyone that any lack of transparency in a proposed business arrangement is a bad sign. This loan company went on to decline a reply to our questions - so they won't be advertising on our sites. But it's barely worth the hassle of even asking. Simply stick to professionals who know and respect the rules.
Weak economies a boom time for financial scammers. http://www.dailyfinance.com/2011/10/10/weak-economy-is-a-boom-time-for-financial-scammers/
Savings safety net awareness campaign. http://www.bbc.co.uk/news/business-15216640 Trouble is, if sterling and the dollar continue to slide against major alternative currencies such as the euro, safety net or not, all you are going to end up with out of your savings after five or ten years, is a massive loss anyway - as today's pensioners all know. Nor is that taking into account the sustained effects of a recession or even a shake-up to the very foundations of capitalism itself. (Nonetheless, a couple of alternative savings schemes for you: http://www.guardian.co.uk/money/2011/oct/10/alternatives-savers-seeking-higher-returns)
Still, Merkel and Sarkozy have got a plan to save us all. The majority of the French are going to start work. The national, two month summer closure during July and August will come to an end as will the 35 hour week and the dozen religious holidays or so, enjoyed by all the atheists and communists. The concepts of professionalism and client orientation will be explained in schools. The present cadre of 5 million fonctionnaires will be replaced by the unemployed who want to work to earn their money. Minority, extremist trade unions will be re-classified as terrorist organisations to prevent them from holding the country's entire working population to ransom every few weeks just to extend their days off or holidays. When all of this has settled down, the French can finally follow the Germans' example and drive down salary levels to become competitive with the rest of Europe again - let alone the world.
So what are the Britain's decisive steps going to be? Nicking donuts from Tesco's while the Prime Minister finishes looking at The Sun.
Future Consumer Trends event. http://www.marketingtrendsplus.com/?aid=EMMM&cid=17088111381URL3
09.10.2011: Time to cheer up. The next generation of under-25 female entrepreneurs. http://money.cnn.com/galleries/2011/smallbusiness/1110/gallery.women_entrepreneurs_under_25.fortune/
Fuel poverty benefits on a first come, first served basis. http://www.bbc.co.uk/news/business-15217004
Government's 'can do' Britain has 20,000 fewer companies - and falling fast. http://www.independent.co.uk/news/business/news/camerons-cando-britain-has-20000-fewer-companies-2367850.html
08.10.2011: Ofcom delays 4G mobile auction. http://www.bbc.co.uk/news/technology-15223275 This is to allow operators time to cope with 0.25G to 3G and empty baked bean tins on string technology. For example. O2 apologises for data roaming mistake. http://www.bbc.co.uk/news/business-15219675
House prices continue to lack direction - or - 0.5% fall in value. http://www.bbc.co.uk/news/business-15196066 Further to our 're-location' slot on the 3rd of October (scroll down) and the now growing consensus of media opinion that house prices in the UK are continuing to fall, here are a couple of links for some gentle weekend browsing for you. France beats Spain as first choice for a second home. http://www.telegraph.co.uk/property/expatproperty/8805826/France-beats-Spain-as-top-location-for-second-homes.html Then, renting, rather than buying a property in France. http://www.telegraph.co.uk/property/expatproperty/8803633/Buy-an-idyllic-French-home-Id-rather-rent.html And Singapore is the best destination for expat entrepreneurs. http://www.telegraph.co.uk/finance/personalfinance/offshorefinance/8805893/Singapore-is-best-location-for-expat-entrepreneurs.html
Right! Off to watch some rugby. Trouble is, I've got a Welsh partner and French neighbours. (3 hours later. I have a happy partner and my neighbours are delirious with joy.)
07.10.2011: 7 Ways To Spot Fake Online Reviews. http://www.dailyfinance.com/2011/10/06/7-ways-to-spot-fake-online-reviews/
Online banking profiting from customer dissatisfaction with 'big' banks. http://www.dailyfinance.com/2011/10/06/as-angry-customers-flee-financial-giants-online-banks-are-boomi/ OK, this is a US story but it's going to become a major trend. At the end of the day, it will be the consumer and not any government or financial regulatory body which will make the difference to established banking practices.
I remember a meeting I had with a recently graduated snot-bag from a High Street bank several years ago, when the Home Business Alliance was being courted by a number of major, potential sponsors. Our credit union at that time - the only national credit union for businesses in the UK - was also receiving a great deal of attention. Anyway, this young man who like most graduates, didn't know anything about anything, suggested that we should be grateful for any form of acknowledgement by the bank, as it would allow our organisation to share in its kudos. He further confided that even if the bank ever made a mistaken 'value judgement' it could afford to lose up to 50,000 customers before becoming concerned.
So there you go, folks. Desertion to alternative banking by the 50,000 or more, is required.
The government fiddling business start-up figures? Never. (Labour criticises 'misleading' company creation figures) http://www.telegraph.co.uk/finance/yourbusiness/8801681/Coalitions-business-creation-claims-disputed.html The Government has claimed to have helped 506,000 new companies to form in its first year, and a further 416,000 in the first seven months of 2011. However, shadow business minister Chuka Umunna disputed the figures, saying that they were "misleading" as they excluded the number of companies that had closed down. With this taken into account, the net increase in companies was in fact just 124,000 in the first year, with a further 99,000 in 2011. Mr Umunna claimed that the Government was trying to "mask the true picture of the UK economy."
Let's grow up, shall we? Governments (including Labour) have been fiddling figures like these since well before even I was producing statistics for them. And that, already, was a long time ago! (Just as it's par for the course for the political opposition to profit from these anomalies, as well.)
06.10.2011: Supermarkets and banks cleared for the sale of consumer legal services. http://www.bbc.co.uk/news/uk-15187154 I can see this finishing off the small, legal firms. Followed by will writers and accountants?
India announces $35 dollar tablet (computer). http://www.bbc.co.uk/news/world-south-asia-15180831 Sounds a tad more realistically priced than the $10 dollar laptop. Which never materialised.
Next, it's IMF U-turn on 'growth'. http://www.bbc.co.uk/news/business-15181547 Given the fact that it's the IMF's advice - among others like it - that have gotten the world into the mess it's currently in, I do wonder why this bunch of overpaid, $3000-dollar-a-night-for-a hotel-room wasters, are given media coverage any more. They have become just as laughable as the American Securities & Exchange Commission (SEC) which recently criticised 'errors' made by the credit rating agencies. This being the same SEC which 'works' for the American banks. (Rolling Stone passim, etc)
05.10.2011: 'Mumpreneur' leads new Collins English 'Craptionary' entries. http://www.independent.co.uk/news/uk/home-news/mumpreneur-leads-collins-english-dictionary-entries-2365895.html Despite scanning at least a dozen 'papers and forums every day, I have barely come across any of the latest entries which have been proposed here. And isn't trivialising languages a French past-time? I think I'll be sticking to my Shorter Oxford. (Which I should use more, I agree.)
Americans moving towards credit unions. http://www.dailyfinance.com/2011/10/04/new-bank-fees-push-more-americans-to-credit-unions/ Certainly one working alternative to the banks and one of the reasons why under the previous (Labour) government, the banks successfully lobbied for more and more regulation of credit unions and friendly societies until they became inaccessible to the average person in the street. Credit unions also have an ethical and voluntary credo which appears to be somewhat remote from the values of today's i-Dummy society. Encouraging therefore, to see ordinary people bucking the trend.
Cameron U-turn on card debt speech. http://www.independent.co.uk/news/uk/politics/david-cameron-uturn-on-card-debt-speech-2365839.html Yes, well, paying off your debts is now of course, termed an obstacle to 'growth' aka huge, no-risk, taxpayer funded bonuses for bankers. And this, despite calls just hours earlier, for the country to pay its way. So we can all see who's pulling Cameron's strings. Again. On the reality front, continued growth is theoretically and practically impossible. The best we can hope for is sustainabality. Our own. So pay off your debts if you can or take the necessary measures to start from scratch - to owe nobody but yourselves.
Fraudsters turning to basic credit card snatching. http://www.bbc.co.uk/news/business-15172469
Drivers voluntarily cut petrol consumption by 15%. http://www.bbc.co.uk/news/business-15176330 'The AA has calculated that petrol sales in the first six months of 2011 were 1.7bn litres less than in the same period three years ago.' This will be what's behind the recently announced increase in the national speed limit, then. That's a lot of lost revenue for the Government which an increase in the limit should theoretically restore. Unless motorists continue to be sensible, of course.
Expedia fined 430,000 euros for misleading practices. http://www.deplacementspros.com/Expedia-condamnee-pour-pratiques-commerciales-trompeuses_a11487.html?preaction=nl&id=16314248&idnl=97994& (Here you go translate.google.com for you if you can't read French. Rough, eh? You should hear and read what the 'experts' say about how good this facility is. I bet none of them are professional translators!)
04.10.2011: Treasury to lend to UK businesses because banks refuse to do so. http://www.independent.co.uk/news/business/news/banks-shamed-as-treasury-acts-to-help-small-firms-2365148.html So let's get this right. Firstly, the taxpayer bails out the banks because of their stupidity and greed. Now, the taxpayer has to step in again to do what the banks were bailed out to do. Natural reaction? We don't really need the banks. Sack the lot of them. Without benefits, handshakes or windfalls. Reality? The banks didn't get the present Government elected for it to go 'native' and start considering the best interests of the electorate.
Rural homes worth £27,000 more. http://www.dailyfinance.co.uk/2011/10/04/rural-homes-worth-27-000-more/ And that trend will continue.
New 'green' cheap loans on the way to promote energy efficiency. http://www.dailyfinance.co.uk/2011/10/03/new-green-cheap-loans-on-the-way/ Well, that's the way it's being pitched, anyway. (And I thought Sainsbury's were already operating a similar scheme?)
Huge outage for BT broadband. http://www.bbc.co.uk/news/technology-15154020 Businesses up in arms about loss of revenue, etc, etc. Yet this goes on all the time. Perhaps the Government should come up with a plan which obliges telecomms companies to compensate their customers for loss of business? Now that really would be a boost to the economy.
Essex Business School November training courses. http://www.essex.ac.uk/ebs/html_emails/html_e-mail_November.html
Enterprise 2 Impact conference, East of England. Free. http://businesslink-news.org/septemberloop11/3QN-B1G-E19M9RJA1-7QI59-1/ent2imploop.aspx?dm_i=3QN,K0G1,9M9RJ,1MJRT,1
03.10.2011: New £50 note set for 2 November. http://www.bbc.co.uk/news/business-15122770 This is to replace the ten bob note which would last me about a week when I started my working life.
Businesses consider relocation to cut costs. http://www.inspiresme.co.uk/news/premises/uk-smes-considering-moving-their-company-in-order-/ A third of small firms would consider relocating to cut overhead costs, research by Make it Cheaper (MIC) and the Centre for Economic Business Research (CEBR) has shown.
The findings reveal that Wales has the lowest business rates, while London has the highest. Despite this, London had the highest rate of new business start ups, with 12 for every 100 firms already in existence, compared with a UK average of 10 per 100. A spokesperson for MIC urged businesses to "ensure they have exhausted every avenue of cost reduction, particularly large fixed costs such as energy and insurance, before even thinking about moving."
Of course, if you want to do things properly, you could be thinking about relocating to another country even, especially if you have the flexibility of being a home business, freelance or self-employed with a portable skill, and a working grasp of a foreign language or two. The internet as well as cheap travel can also play a role if you want to live and pay your taxes abroad yet retain a client base in the UK although do beware of over-estimating the value of the internet when making these kinds of decisions.
One of the best indicators to get your research under way is overseas interest in the local property market. Poland is the current property hotspot (as we were suggesting months ago) followed by France and Germany. Spain still tops the overall number of searches, though.
Back in the UK meanwhile, house price reporting could be described perhaps, as contradictory. http://www.walletpop.co.uk/2011/09/20/house-prices-put-on-surprise-rally-whats-going-on/?ncid=webmail4. Or: House prices continue to stagnate, Land Registry shows. http://www.bbc.co.uk/news/business-15089875 Or. Property prices continue to fall for the 15th consecutive month. http://www.guardian.co.uk/money/2011/oct/03/property-house-prices-fall
BAE sites to become Enterprise Zones. http://www.bbc.co.uk/news/business-15142421 You can tell it's party conference time, with showboating for the herd. Refuse collections going back to weekly, increase in the speed limit, easing of council house sales to finance construction of new homes and now, Enterprise Zones for almost two and a half thousand redundant arms industry (BAE) employees. (This is in addition to the BAE 'enterprise zones' already in existence in Iraq, Afghanistan and Libya.)
As with the preceding paragraph on relocation, the vast majority of those made redundant should be OK; moral issues apart, they have engineering backgrounds and those skills are highly transferable and in short supply. (Unlike the 1000 sailors or so which have also just been made redundant.) Relocation however, is the answer and not Enterprise Zones. The arms industry (and BAE is the world's largest arms company by far) has seen its prospects shrinking for some time now, with China becoming an increasingly important supplier to the traditional marketplace of developing countries and thus eating into the profitability of the American, British and French death merchants. Hence Lockeed Martin's (BAE's largest and US-based competitor) diversification into census-gathering for the Government, worth a neat £150 million. Which, it could now be argued by backward-thinking politicians, would have been better spent on a British company.
Or, the government could simply have listened to Saif Gaddafi on French tv a few months ago, in which he suggested that instead of bombing and killing tens of thousands of civilians in his country, France (and Britain, by deduction) should simply enter into a dialogue if they wanted to sell, among other things, their fighter planes. Which I bet, is just what those pesky Frenchies did. The Gaddafi family remains free and in control of large parts of their country; the NATO invasion remains far from being a done thing; and the French arms industry hasn't yet announced any layoffs.
Back over here, though, probably as many as a third of these redundancies will have a go at starting their own business. Many will consider self-employment or working from home. Three years later, 90% will have failed. And that's based on the statistical likelihood BEFORE this Government and its gang of advisers destroyed the official business support sector earlier this year.
Still. As it's party conference time, the Confederation of British Industry (CBI) - or what's left of it - and now, the Institute of Directors (IoD) have announced their plans for growth - as the Government patently doesn't have one. The same re-cycled yet unsustainable crap which they and the bankers have used to get us and the entire western economy to where it is today.
02.10.2011: Trading Standards on the take from a loan company subject to consumer complaints. http://www.bbc.co.uk/news/business-15041117
Planning reforms to scrap social housing targets. http://www.guardian.co.uk/politics/2011/oct/01/social-housing-planning-reform Now we see our Government starting to fly its true colours in unison with the latest call from the CBI to boost the availability of housing for first-time buyers. The usual bullshit glossing over architectural ghettos for the common herd in exchange for pockets-full of gold for the party's friends.
A nice Sunday read for you about how the internet has changed the concept of 'home'. http://www.guardian.co.uk/technology/2011/oct/02/aleks-krotoski-untangling-web-home
01.10.2011: Minimum wage up 15p to £6.08. http://www.bbc.co.uk/news/business-15124843
Google to provide office space to UK start-ups. http://www.britishchambers.org.uk/business-news/google-to-provide-office-space-to-uk-start-ups.html
The Cycle Show, NEC, Birmingham 30.09.2011 - 02.10.2011. Ticket bookings.
Getting rid of the stigma attached to business failure. http://www.guardian.co.uk/politics/2011/sep/30/labour-welfare-state-economic-growth The points made by this article are vaild enough although terribly out of date. (It is The Guardian, after all.) There has been a huge shift in the acceptance of business failure in the UK for at least the past ten years whereas in the States, it's almost de rigeur for an eventually successful business formula. What is still needed however, is a damage limitation exercise which inhibits all the parasites like banks, lawyers, the government adding a premium to the debts of businesses which patently, haven't got any money left. That in turn, should reduce the necessity for everything from welfare support to moonlighting to help our down-but-not-out success stories of tomorrow to get going again.
With our usual gratitude and thanks to BAD News and Cobweb Info.
Len Tondel
Previous month's (September) Viewpoint
eBOSS October 2011 contents: (October eBOSS to be posted not before 05.10.2011. Ed.)
Introduction
AIMS for Home Business Alliance members:



Pick of the News
Osborne outlines measures to boost economy; Small businesses will dominate the future business landscape in 2020, report predicts; Labour criticises 'misleading' company creation figures; Government reveals cuts to hospitality red tape; MP backs calls to cut VAT for hospitality sector; True cost of regulation to enterprise remains unclear; HMRC extends checks on business record keeping; HMRC has reduced business record check target; Legal consultant fees impact small businesse; Legal watchdog opposes cuts to Trading Standards; New guide for property sector on unfair trading; Construction industry shows signs of recovery; Building industry suffers from falling workloads; Consumers planning to do more Christmas shopping via smartphones; Youth Business International to host GEW; Scotland's cities become hospitality hotspot; Highlands and Islands to study social enterprise; Mystery shoppers highlight problems with procurement process; Business Gateway called on to increase transparency of performance report; The current state of business support: has BIS got it right or wrong?

'Gone to India . . .', by Rachael Ross and the 'How To Work Successfully From Home Guide'
Rachael's Guest Article, October 2011: Freshening Up Your Home Office

Tax and VAT News
Latest news; Tax cheats - where are we now?; tax amnesty NOT just for 'plumbers'; 'plumbing' profession to tighten up tax affairs; HMRC guidance - can it be relied on?
A one-off chance to take a 12 month Property Tax Insider subscription for just £95 and get the entire back catalogue (7 months of magazines for FREE) - save £94.43 today!Get the following benefits TODAY: 20% Discount on Annual 'Property Tax Insider' Subscription - 12 month subscription to 8 page, printed 'Property Tax Insider' magazine for only £95. That's a 20% saving on an annual subscription. You'll get over 50 tax saving strategies, tips and loopholes delivered right to your doorstep in the next 12 months! (on-line full subscription price £119.64).
FREE - 7 Months of Back Issues - We'll also send you all the back issues since the magazine was launched! That means you will receive all the magazines right through from September 2010 to March 2011. Each of our magazines is priced at £9.97 so that's an additional saving of £69.79. Click here to see the contents of the last seven issues. Tax Relief For Home To Work Travel - for self-employed taxpayers (article) HMRC VAT car and van update
Get Tax Insider for only £1 (normal price: £9.97/month). Click here to join! Tax Insider plus, HMRC help business cash flow; 'HMRC launch online tax help for small businesses'; Making money from a hobby; et, etc
TaxationWeb community toolbar

COLIN'S COFFEE BREAK: Cures for Insomnia

Why Google+ is Important for Entrepreneurs by Mitchell York

9 Steps to Setting Up an Online Business

Things You Say:
BT's Biggest Business Giveaway; Digital by Default conference; Art of Design webmag; Innovation UK conference; Can you please help?; Cyber-security; mitigating the threat seminar; 10 Steps To Mobile Marketing Nirvana et al; Big Offers cash & carry; disposal of your IT equipment; half-price business card offer; Achieving Business Excellence workshop; Creating video for the web course plus other open course programmes; Video Marketing Suite; Royalty-free stock photography; Savings on the move with mobile apps plus free audio book (the Trainline); On-line security test; Latest UPS and DHL major discounts; Guidance for small firms considering cloud computing; Free carbon footprint calculator; IPO guide to licensing and selling ideas; LicenceGuard; sell your unwanted printer cartridges; easy and secure online storage; Royal Mail business pack; free website building links; courier price comparison website; airport parking checker and booking site; Lovefilm 30 day free trial offer, etc, etc.