LATEST! 30th November 2011
(scroll down to see full list; previous month's (October) Viewpoint)


A Home and Small Business Viewpoint by Len Tondel, from 1st to 30th November 2011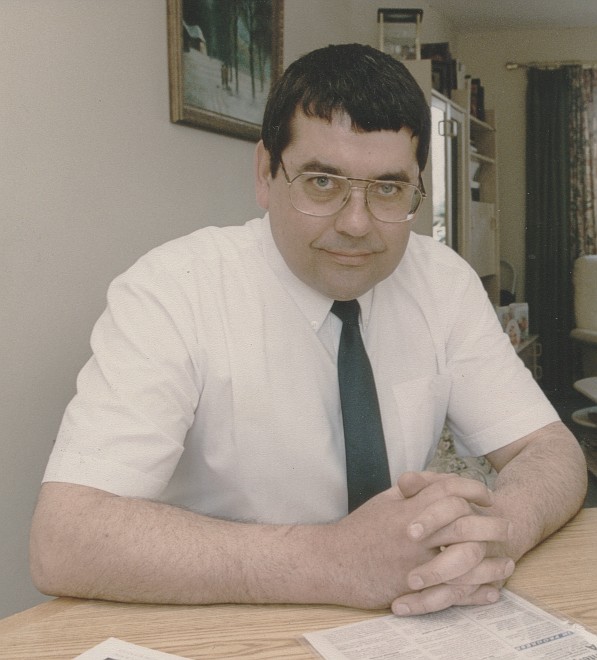 30.11.2011: EU proposes new consumer watchdog. http://www.bbc.co.uk/news/world-europe-15938660 This can only be good news and is the way forward to tackling corporates who deliberately hide behind a variety of international formations in order to avoid their commercial responsibilities or even trade fraudulently, knowing full well that it is beyond the means of the vast majority of their clients to successfully pursue them through the courts. This kind of measure is also what the EU should be about. Heaven forbid that the UK should ever be bothered to defend the rights of the consumer!
Boost for broadband speeds in cities. http://www.bbc.co.uk/news/technology-15937140 The Chancellor is afraid it seems, of the UK slipping behind everyone else in the broadband race. Unfortunately, together with France, the UK is already at the bottom of the EU league. So why is it necessary to keep pumping taxpayers' money into the telecoms companies' coffers all the time to provide what they are already charging their customers for? Putting them on the same footing as the energy providers should do the trick. Every time they fail to deliver, it's £20 compensation to the client. That would put them out of business overnight and companies fit for purpose could take their place.
29.11.2011: Chancellor's Autumn Special. http://www.hm-treasury.gov.uk/as2011_documents.htm
Prime Minister backs flourishing freelance sector. http://www.pcg.org.uk/cms/index.php?option=com_content&view=article&id=8211:
pm-backs-freelancing-as-sector-grows-by-12&catid=909:press-releases-2011&Itemid=1435
The number of freelancers in the UK grew by 12% from 1.4 million in 2008 to 1.56 million in 2011, according to figures released by Kingston University and the Professional Contractors Group (PCG) for National Freelancers Day. The Prime Minister expressed support for the sector, saying that the Government "recognises the valuable contribution that freelancers make to the economy". The survey also revealed that the most popular sectors for freelance workers are media, management, education, IT, telecommunications and the arts. (EnterpriseQuest)
This is the third report on the state of freelancing and the overall message seems to be a positive one. (See also posts for 26.11 and 15.11.) The analysis given in the report here - http://www.freelanceuk.com/news/3951.shtml - provides a breakdown of the skills in demand although we should not lose sight of the fact that this is an overview of European and not just UK, trends.
Free report on cloud vs dedicated hosting. http://www.ukfast.co.uk/cloud-vs-dedicated-report.html
Christmas theatre deals. http://www.westendtheatre.com/email/WETNov11-2.html You can't have a proper Christmas without going to the theatre, surelY?
28.11.2011: Farepak wind-up fees exceed compensation. http://www.bbc.co.uk/news/business-15919515 Apparently, the wind-up costs in this case have been a staggering £8.2 million. The payout to Farepak customers on the other hand, is just 25p in the pound. Naturally, administrators BDO are not suggesting that they only receive 25p in the pound of their fees for pursuing the directors of a company which went bust 5 years ago. Heaven forbid. (Scams which are officially wound up have long been a source of rich pickings for administrators and their parasitic hangers-on.)
'Debt' doctor owes clients £600k. http://www.bbc.co.uk/news/uk-england-somerset-15890690
Best and worst banks for customer satisfaction. http://money.aol.co.uk/2011/11/28/britains-best-and-worst-banks-revealed/
27.11.2011: Government proposals to underwrite £20 billion of business loans. http://www.bbc.co.uk/news/uk-politics-15907249
Accidental or first-time landlord guidelines. http://money.aol.co.uk/2011/11/11/warning-for-accidental-landlords/?ncid=webmail4 With the UK property rental market exploding at the moment, I found this article quite useful.
Woodburners are also the rage - so an interesting British product which claims to save up to 30% on coal or wood fires. http://www.woodmiser.co.uk
26.11.2011: China will be biggest in e-commerce. http://money.aol.co.uk/2011/11/25/china-will-be-biggest-in-e-commerce/ That's a bugger. All those gurus and experts running around claiming that English is the language of the internet, of commerce and here we have the Chinese about to take over the world as we know it.
The same experts and gurus who claim that social media is the shape of the future - a fact which may have escaped the 1.5 million actual unemployed youngsters all duly signed up on Arsebook and clutching their smartphones but without jobs to go to.
Still. Plenty of opportunities and jobs in China for proficient English speakers. Proficient, though. Not just textin'. Plus a bit of Mandarin to get you going. Ooops. That's not on the schools' syllabub, either.
Turn back the clock almost exactly 30 years to the 1981 riots and the Youth Training Schemes (YTS and its derivatives) which were launched to combat school leaver unemployment at that time. Same problems. And so the country has progressed, has it? Mr Clegg doesn't want to lose an entire generation? You've lost it already, mate.
Traditional freelance marketing jobs decreasing. http://www.freshbusinessthinking.com/news.php?NID=11086&Title=Change+in+marketing+leaves+freelancers+underworked
Over a quarter of freelancers are struggling to find work while a further third are "getting by on less work", a survey conducted at the Manchester Enterprise Freelance Fair suggests. Neil Lewis, organiser of the Freelance Fair, said that while freelance jobs in digital marketing and technology have increased, people working in other freelance sectors, such as print design, are struggling to find work. He added that this "huge imbalance in freelance activity" was partly due to cuts to public sector marketing budgets and was also a "symptom of the shift to digital marketing from more traditional forms of communication." (EnterpriseQuest)
And of course, with the Government preparing to flood the market with cheap, susbidised youth labour, all classical employment sectors will inevitably suffer further shrinkage as a result.
UK tax avoidance costs the country £70 billion a year. http://money.aol.co.uk/2011/11/25/the-real-cost-of-uk-tax-avoidance/ So where is HMRC's Daves' Mates Tax Avoidance Unit, then?
Rise of the CIVET. http://www.bbc.co.uk/news/business-15888069 Barely has the public grasped the term 'BRIC' (well, apart from people who buy tabloids) when along comes the CIVET. There's certainly growth and opportunities in them thar hills - even if it is Made By Furreners who carnt speke inglish. On yer Raleighs before they start getting ideas above their station and proving a threat to the British Commonwealth!
Mobile phone services better than broadband or landline provision. http://www.bbc.co.uk/news/business-15890428 Another piece of information I would never have suspected.
How to shop safely online. http://money.aol.co.uk/2011/11/25/how-to-shop-safely-online/
25.11.2011: Initiative launched to help firms expand abroad. http://marketing.yell.com/web-design/ukti-and-yell-to-build-open-to-export-platform/ A new scheme to provide support and advice to small firms looking to expand internationally has been launched by Yell Group plc and UK Trade & Investment.
'Open to Export' is an online marketplace where firms can collaborate and exchange information about export market opportunities, means of entry and participation. The scheme will be piloted on Yell's e-marketplace platform and will allow users to share content and services. Trade Minister Lord Green explained that the scheme will allow small businesses to "overcome the complexities of trading overseas through relevant advice and support." (EnterpriseQuest)
Know your rights at the shops. http://money.aol.co.uk/2011/11/24/know-your-rights-at-the-shops/
24.11.2011: Small businesses should be treated differently to larger businesses. http://www.bbc.co.uk/news/business-15864898 Incredibly obvious statement but it's something I have been banging on about to MPs for 15 years and is the principal reason why the HBA formed its own credit union. The sticking block has always been the banks. Their view has been - and probably still is - that a unit of business activity is a unit of business account activity and that there are no differences between an 'SME' and someone who runs a business from home. And it is the banks which have always been the main influence centre in determining how Government views business activity. The 'voice' of small businesses in the UK being quasi non-existent because interest groups are too divided, too scattered. Which is precisely what Government likes to see; and which is precisely why the move towards web-based representation of the small business community's 'interests' is manna from heaven. Nobody, except the people who control the website, will know what's happening. Input is always anonymous. You will know only what you are told, what you read. Thus democracy ends there.
Property price cuts highest in two years. http://money.aol.co.uk/2011/11/23/property-price-cuts-highest-in-two-years/?ncid=webmail4 Aye, 'Let's get Britain building', indeed!
The Green Deal won't reach an estimated 14 million homes. http://www.guardian.co.uk/environment/2011/nov/23/green-deal-14-million-homes
23.11.2011: Another mentor recruitment drive launched. http://www.cobwebinfo.com/site/article_detail/item15575/
+Another_mentor_recruitment_drive_launched/?link_466=15575 The Department for Business (BIS) has issued a call for another 10,000 volunteer business mentors to join the controversial Mentorsme initiative, pledging £1.2 million to train them.
The Get Mentoring training programme is to be led by the Small Firms Enterprise Development Initiative (SFEDI), which has recently developed nationally recognised qualifications and training materials for business mentors. (EnterpriseQuest)
As we pointed out from the outset, the Government's ambitions for a mentoring scheme on the scale originally proposed, were just pie-in-the-sky election propaganda. Now that the original lash-up, advised by forum morons hasn't even got off the ground, the country's business standards A-Team (SFEDI) is being called in to try and restore some credibility and common sense to the idea - which on paper, is perfectly laudable. However, a budget of only £1.2 million to train and adjust standards for 30,000 mentors is just derisory. (Or aren't they going to bother with the 218 ex-bank managers recruited so far?)
Treasury consults on merging NI and income tax. http://citywire.co.uk/new-model-adviser/treasury-reveals-plans-to-
align-ni-and-income-tax/a542134?ref=new-model-adviser-latest-news-list National Insurance contributions (NIC) and income tax could be merged under proposals set out by the Treasury in a new consultation. Other measures in the consultation include taking NICs on an annual, cumulative or aggregated basis. The document states that "closer integration of the operation of income tax and NICs has the potential to reduce burdens on business". It adds that the proposed reforms could improve fairness and simplify the tax system. (EnterpriseQuest)
Good, solid proposals, these.
More start-up help for ex-service personnel. http://www.britishchambers.org.uk/business-news/government-extends-start-up-support-for-ex-service-personnel.html Placing ex-servicemen in employment is traditionally very difficult (on the same scale as ex-offenders) and the extra £5 million being pledged for what is being called the 'Be The Boss' scheme has merit but is politically motivated by unemployment statistics rather than a genuine belief that these people will actually succeed in business. What is needed is some real Remembrance Day solidarity from employers with a policy of positive discrimination for employing the ex-military. Starting with the country's tabloid arse-wipes which have just spent a week lecturing the world about poppy-wearing.
XBox Live hit by phishing attacks. http://www.guardian.co.uk/technology/2011/nov/22/xbox-live-users-phishing-attacks Never used to have this problem when me and my mates played conkers.
22.11.2011: Cameron tells CBI sorting debt 'harder than envisaged'. http://www.bbc.co.uk/news/business-15816199 Welcome to the real world, Mr Cameron.
Police crackdown on fake shopping sites. http://www.bbc.co.uk/news/technology-15820758
How to use price comparison websites. http://money.aol.co.uk/2011/11/21/how-to-use-price-comparison-sites/ (Bearing in mind these have an increasingly poor reputation, are bang-full of ads and were recently the subject of an FSA crackdown. Just like the vast majority of business opportunity 'scam warning' websites which, if you look at them more closely, are just affiliate programmes or advertising platforms in disguise.)
UK banks agree text message alerts for overdraft warning. http://www.bbc.co.uk/news/business-15822272 Amazingly enough, I still know a lot of people who don't have any kind of mobile telecommunications device whatsoever. Then again, I don't think they borrow money, either. Still, nice to see banks are up to speed technologically. Now all that's left for them is to demonstrate they can handle money in a responsible and business-like fashion.
Insolvency claims could be resolved out of court. http://www.out-law.com/en/articles/2011/november/government-
proposes-making-it-easier-to-wind-up-companies-where-there-is-no-dispute/ Creditors could apply to wind-up insolvent debtors out of court where there is no dispute between parties, under new Government proposals.
The proposals, which were part of a consultation on simplifying bankruptcy procedures, recommended an initial electronic application to judge if court arbitration was necessary in insolvency cases. Business minister Ed Davey said the proposals would "reduce unnecessary burdens on creditors and debtors and bring substantial savings for the taxpayer." However, restructuring specialist Alistair Lomax warned that this could complicate matters, with courts likely to remain the "default forum" in most cases. (EnterpriseQuest)
21.11.2011: Affordable housing plan unveiled. http://www.bbc.co.uk/news/uk-politics-15810966 Another one, eh? Affordable for whom? The property developers, builders and donors to the Conservative Party? (Or any other party currently in power.) Perhaps leave the housing market to its own devices for prices to become affordable again? As the next story suggests.
House sellers drop asking prices by 3.1% the last month. http://www.bbc.co.uk/news/business-15790738
But, 'Let's get Britain building', insists the Prime Minister, David Cameron. http://www.bbc.co.uk/news/uk-politics-15810966 Well, the country could make a start by renovating the 750,000 properties currently standing empty. For the construction sector, such work is usually more labour-intensive than a new development and thus better for jobs. That's also 650,000 houses more than the 100,000 people the Government is 'hoping' to help with its latest scheme. And as they are just standing empty, the country could almost afford to give them away to youngsters wanting a home without the need for mortgage/deposit guarantee schemes aka crippling them with a mountain of debt. Only one problem. Empty homes stand on land which has already been sold. Which freezes out bent councillors and green belt - or even brown belt - landowners, with or without planning permission, from making loadsa money.
Plus of course, doing up tatty houses is not so good for a BIG LETTER headline in The Sun. Plus plus, 100,00 extra gullible home buyers to screw is good news for the 'City'.
20.11.2011: eBay opens UK high street shop. http://money.aol.co.uk/2011/11/18/ebay-opens-uk-high-street-shop/ I find it ironic that in a day and age where everyone who pretends they know what they are talking about and is predicting an online future, social media as the path to riches, etc - that here we have a market leader opening an actual, real, walk-in shop being hailed for its 'innovative' thinking. If things develop like this we might even begin to start finding jobs for people once more. Even youngsters on Arsebook.
'Beardy' Branston has a plan to get the country out of its pickle. http://www.independent.co.uk/news/uk/politics/branson-warns-of-a-jobless-lost-generation-6265072.html A number of perfectly valid observations from someone who has to be listened to with respect, obviously. Mr Branson is clearly concerned by youth unemployment - officially standing at 1 million but which is closer to 1.5 million if you take out all the statistical horseplay - as this represents his consumers. The problem with the utterances of gurus is that everyone has loads of good ideas but nothing or very little, ever happens. To deliver takes just one person who takes ultimate reponsibility - and that is not in the genes of modern politicians.
Government promises to simplify bidding for contracts. http://www.bbc.co.uk/news/uk-politics-15808796 This story has done as many turns as promises of better or less, regulation. Or efficient internet connectivity. Good for another few generations, I'd say.
19.11.2011: Top 5 UK official cock-ups. http://money.aol.co.uk/2011/11/18/taxpayer-sold-short-the-top-five/ My personal view is that we're looking at more than incompetence here. The pattern over the years is too consistent. These are outright and deliberate scams.
A message of apology from our colleague Andrew Ferguson, whose Breakthrough Network is a resource shared with HBA Members. Andrew couldn't get out his newsletter last week because of a house move which seems to have outstripped the operational competence of BT for a few days. Describing BT as 'brain-dead' and awarding them his 'Stuffed Dodo 2011' accolade, Andrew is now back with us.
(Did BT ever have a brain?)
Quote of the Century from none other than - Moikal O'Lary. "There hasn't been a war in Europe for 50 years because they're all too busy flying on Ryanair. I should get the Nobel peace prize – screw Bono." I love it.
Department for Business (named by someone in Government with a black sense of humour) to launch marketing data initiative. http://www.enterprisequest.com/news/2011/11/bis_to_launch_consumer_data_in.html Pitched as being in the interests of the consumer, I can imagine it being anything but . . .
18.11.2011. Smartphone (for stupid consumers) data tariff warning. http://www.bbc.co.uk/newsbeat/15780283
Bankrupts need better bank access to get back on track. http://money.aol.co.uk/2011/11/17/bankrupts-need-better-bank-access/
Only tiny portion of £250 million riot fund paid so far. http://www.bbc.co.uk/news/business-15388682 Grants provided by the Government to compensate businesses damaged by riots in August have so far paid out a fraction of their allocated funding, the BBC has reported.
A £250 million fund for firms claiming compensation under the Riot Damages Act 1886 has paid out just £3,584 despite receiving 5,000 applications. Councils have also reported that relatively few businesses have so far claimed a share of the £20 million High Street Support Scheme. Some have attributed this to the complicated application processes, intrusive questions and firms' lack of experience in applying for public money. (EnterpriseQuest)
Absolutely, bloody typical. Totally par for the course. British (not Brussels) bureaucracy at non-work. Instead of Mark Prisk playing the same 'better regulation' golden oldie over and over again (http://www.enterprisequest.com/news/2011/11/prisk_proposes_better_regulati.html), he would better serve his purpose of 'business minister' by donning a pair of Doc Maertens and personally going around all the offending parties to kick some arse. Stick the wasters on the dole queue (without benefits) where they can moan about their jobs being taken by illegal immigrants.
£1 million Queen's Engineering Award. http://www.bbc.co.uk/news/science-environment-15756113 Thankfully, the solid credibility of the royal family takes over from David Cameron's international standing as goontotheUS-for-hire for fronting this prestigious award although in my view, naming it after a famous British engineer would have been better still. Trouble then is that the majority of British i-dummies, X Factor viewers and people who buy The Sun (the profile of today's average Conservative party voter) wouldn't know any British engineers, despite using their inventions every day.
Still, excellent publicity for the country even if the real problem with British engineering starts after the invention and design stage - Brits already being acknowledged as the best inventors and engineering designers in the world since they discovered the wheel. Going forwards to manufacturing on the other hand is then taken over by other countries whose business mentality isn't fettered by an inbred political and economic class whose educational and work standards are congenitally opposed to honest productivity. Perhaps Mr Dyson could be asked to advise? Then we could start getting loads of jobs for British unemployed back into the country. (And publicly sideline Alan Sugar who doesn't think engineers make good managers - as if the country's present bunch of non-engineering managers aren't already among the worst in the world.)
17.11.2011: Additional funding to be made available to promote UK tourism. http://www.enterprisequest.com/news/2011/11/additional_funding_for_uk_tour.html Exactly what we've been suggesting for years. Then more and more. It's arguably the quickest and easiest path to helping the country get back on its feet again and for the millions of small and home businesses and self-employed folk to make a real difference.
The Americans give up on Europe. http://www.bbc.co.uk/news/world-asia-15715446 After being cold-shouldered by the Europeans, America has decided to affirm that it is a Pacific power now and the recent agreement by the Australian government to allow a larger complement of US troops into its country signals the prospect of the world's fattest playground bully looking for a fight in the region. Coupled with the announcement that troops are also to be withdrawn from Iraq - almost certainly to be posted in the Gulf for an invasion of Syria and any other little country which has oil resources but can't fight back - and it's looking as if we might be getting well shot of the country which has done more to get the world into its current mess than anyone else. (With a lot of help from the UK's arms industry and the City, of course and currently aping the Americans by withdrawing troops stationed in Germany in readiness for deployment anywhere else in the world at the Pentagon's bidding.)
As for medium-to-long term business prospects, I would avoid buying a house and setting up in the Middle East or the Pacific just yet, while keeping that cesspit called US banking at barge pole's length at the same time.
Toast sandwich is the cheapest meal. http://www.bbc.co.uk/news/magazine-15760897 This is to get us ready for furthering the comfort zones of people who drive Hummers and Range Rovers. But things could - and will - get worse than toast sandwiches. Which aren't that cheap to produce because they need to be toasted so the cost of producing heat needs to be factored in. When I used to visit family behind the 'iron curtain' not too long after World War II, it was grated sugar beet, eaten raw. You can do the same with carrots or kohlrabi maybe, even the hearts of cabbage and cauliflower, with a bit of added salt or sugar if you can afford it. Delve about the fields and the hedgerows for some bits of greenery, maybe a mushroom or two and you've got a very healthy salad.
As the article goes on to mention, you can boil up bones for a broth although once again, the cost of heating the thing for three hours or more, needs to be taken into account. When needs must, lots of meals can be made more cheaply than a toast sandwich. (Costed at 7.5p a serving.) The Readers' Comments which follow this article, contain a wealth of ideas.
16.11.2011: UK broadband speeds drop by 35% when everyone surfs in the evening. http://www.bbc.co.uk/news/technology-15742055 I'd never have guessed it. In other words, connectivity which goes from pisspoor to virtually non-existent.
UK house prices continue to fall. http://www.bbc.co.uk/news/business-15735837
Cheque guarantee cards to return? http://www.bbc.co.uk/news/business-15737886
15.11.2011: Michael Korn wins £10,000 Shell LiveWIRE Young Entrepreneur of the Year Award 2011. http://www.shell-livewire.org/news/
Creative freelancers in high demand, report says. http://www.freelanceuk.com/news/3951.shtml
The number of freelancers hired online grew by 55% in the third quarter of 2011 compared with the previous quarter, a report by online freelance recruitment firm Elance has shown. Placements for creative freelancers experienced the highest growth, rising to 55,860 from 52,000 over the same period. The most popular creative skills were graphic design, multimedia and writing skills. The growth in demand for online freelancers was attributed to the economic uncertainty resulting in firms requiring a more flexible workforce. (EnterpriseQuest)
Every taxpayer to be given online access to their tax records. http://www.bbc.co.uk/news/business-15722698
Yell reports surge in business website uptake. http://www.internetretailing.net/2011/11/yell-grows-its-emarketplace-with-websites-for-sme-customers/
Directories firm Yell increased the number of websites it runs for customers from 164,000 in the first half of 2010 to 355,000 at the same point in 2011, as part of its strategy to become a leader in the e-marketplace sector. Figures published in Yell's half-year report show that digital customers grew by 11.1% to 940,000, and their total digital revenue was up by 9.17% to £236.3 million. The company's overall turnover was down by 12%. Mike Pocock, chief executive of Yell, said it was shifting from being "a provider of print and digital advertising to small and medium-sized enterprises (SMEs) to a leader in the emerging local eMarketplace." (EnterpriseQuest)
Martin Gover, HBA member and head of the Selclene empire is gearing up for Christmas and New Year at http://www.craigynoscastle.com/

14.11.2011: The worst ways we waste money. http://money.aol.co.uk/2011/11/12/the-worst-ways-we-waste-money/ Although I suspect there's an awful lot of people out there who don't think for one moment, there's a crisis.
13.11.2011: Fear of failure stops a quarter of potential start ups. http://www.independent.co.uk/news/business/news/fear-of-failure-deters-startups-6261303.html
Global Entrepreneurship Week starts tomorrow - although you may be forgiven if you've missed the fact hidden amongst all the X-factor and I'm an ex-Celeb headline shite. Some inspiring case studies for you in this article. http://www.independent.co.uk/news/business/analysis-and-features/the-people-who-want-to-make-jobs-not-take-jobs-6261617.html
Campaign launched to help businesses manage their money. http://www.enterprisequest.com/news/2011/11/campaign_launched_to_help_firm.html
Millions facing unexpected tax bills on Payment Protection Insurance compensation payouts. http://www.bbc.co.uk/news/business-15701101 To every silver lining there is a dark cloud, as they say.
12.11.2011: US patent trolls threaten UK SMEs. http://money.aol.co.uk/2011/11/11/us-patent-trolls-threaten-uk-smes/ I worked a great deal with the rag trade during my earlier years and the US was notorious for thieving the ideas of talented young designers. (It's not just oil and minerals they are interested in.) Over the years, the theft became increasingly outlandish, extending to the infamous case of Basmati rice. Just one reason why the States are only minor UK trading partners. They take what they want without paying for it - although we should be grateful, I suppose, they haven't dropped a few million daisy cutters on as well.
Online tax return system praised by Audit Office. http://www.bbc.co.uk/news/business-15693861
The dangers of uninsurance. http://www.bbc.co.uk/news/business-15700529 A salutory story but when you ain't got no money, you ain't got no money.
11.11.2011: 5 new taskforces from HMRC to tackle tax evasion. http://nds.coi.gov.uk/content/detail.aspx?NewsAreaId=2&ReleaseID=421910&SubjectId=2
The taskforces will be focusing on scrap metal dealers and fast food outlets in Scotland, construction traders and landlords in the North West and North of Wales, and those not submitting statutory returns for corporation tax, income tax Self Assessment, PAYE and VAT in the South East. HMRC is planning to launch a total of 12 taskforces in the next year with more expected in 2013. (EnterpriseQuest)
Digital by Default: A Revolution in Public Service Delivery, 1st December, The Barbican, London. Book Online
(For charities) Invitation to 'Securing Funding from the European Union', one day workshop at the Blakemore Hotel, London on Tuesday 13th December or Wednesday 8th February. Online brochure.
Fastlane Courier Desktop service: http://www.wedelivertheworld.co.uk/quote/index.php?utm_source=Download%2BDesktop&utm_medium=
Download%2BDesktop&utm_campaign=Download%2BDesktop
10.11.2011: Do you think that the democracy and representation of small business groups has been eroded by the media and the internet? We do. And so do a lot of other special interest groups.
We have been asked to participate in an academic study of these effects and if you want to make a contribution, your views will be welcomed at info@homebusiness.org.uk, subject Research Project.
An overview of the project, being conducted by Zurich University, can be found here: http://www.nccr-democracy.uzh.ch/research/module-3/ip-8-mediatization-of-political-interest-groups-changes-of-organizational-structure-and-communication-repertoire
Ace hacker, Charlie Miller, exposes major smartphone security issues. Love this guy. (The written introduction is in French but the explanatory video attached, is in drawling American.) http://www.deplacementspros.com/Grosse-faille-de-securite-sur-les-iPhones-et-iPads-avec-video_a12116.html?preaction=nl&id=16314248&idnl=100401&
Political business joke of the decade. It reads like this:

Trade figures show UK suffering: http://www.independent.co.uk/news/business/news/trade-figures-show-uk-suffering-6259374.html
CBI slashes growth forecasts: http://www.independent.co.uk/news/business/news/cbi-slashes-growth-forecasts-6259329.html
Fears grow for Christmas sales: http://www.independent.co.uk/news/business/news/fears-grow-for-christmas-sales-as-ms-warns-of-fierce-discounting-6259094.html
Pay transparency has failed to deliver boardroom restraint: http://www.independent.co.uk/news/business/comment/david-prosser-pay-transparency-has-failed-to-deliver-restraint-in-the-boardroom-6259095.html
(That was a quick skim of the headlines taken from just one 'paper.) So here's the punchline: EU must reform or face decline, says Nick Clegg (Who's he?) http://www.independent.co.uk/news/uk/politics/eu-must-reform-or-face-decline-says-nick-clegg-6259346.html Go on, fall off your perches, then. (Although seriously, a staggering 88% of Brits are so sick and tired of their country that they are considering moving somewhere else within the next 5 years. http://money.aol.co.uk/2011/11/09/were-sick-of-britain-were-leaving/?icid=maing-grid7%7Cuk%7Cdl4%7Csec1_lnk2%7C84510 Looks like the politicians are getting their immigration issues confused with the even greater ones of mass emigration.
Online shoppers could face VAT bills: http://www.bbc.co.uk/news/business-15663240
09.11.2011: E-commerce helps firms reach overseas markets. http://www.worldpay.com/media/index.php?page=archive&sub=ecom-expo-research&c=UK
Small businesses are extending and upgrading their e-commerce services in order to grow into international markets, research by WorldPay suggests. Six in ten were already offering e-commerce services, and said the key driver in their decision to sell online was the potential for international commerce. A quarter of online businesses said international online transactions accounted for between 30% and 40% of their income. Furthermore, three quarters of firms that do not currently sell online were planning to do so within the next six months, and many were motivated to do so by the potential for increasing revenue. (EnterpriseQuest)
Not surprisingly, this statement of the obvious does not come from any British banking service which recently decided that to the contrary, British online traders using their credit card facilities should pay unrealistic minimal monthly fixed charges (typically £50 up) irrespective of the volume of business generated and thus pricing themselves out of the marketplace completely. As PayPal is the clear market leader in online banking transactions, followed by WorldPay, that dominance will now be totally unchallenged by what just a couple of years ago, was seen as 'must have' mainstream banking alternative for healthy and competitive UK e-commerce activity.
Another aspect of the Government's Cock-Up Britain initiative.
MPs report consumers are being left open to scams. http://www.bbc.co.uk/news/business-15639683 Scams like consumers and taxpayers forking out for MPs' reports which merely repeat what consumer associations have been saying for years and who have since had their funding withdrawn; and official reports including one by the National Audit Office which said exactly the same thing way back in June. (June eBoss and Comment refers.) And this is the so-called Commons Public Accounts Committee!
Anything concrete being proposed? No. As usual. What you will find though, is that in a few months' time some gutless, media attention-seeking Minister will berate a hapless civil servant for not having done his or her job.
And another Government scam for you: prime providers starving Work Programme subcontractors of referrals. http://www.cobwebinfo.com/site/article_detail/item15538/+Prime_providers_starving_Work_Programme_subcontractors_of_referrals/?link_466=15538 The Government's flagship Work Programme has come under fire from a number of the organisations responsible for its delivery: contracts to deliver the Programme are held by 'prime providers' who pass on referrals to small, local subcontractors - an approach intended to provide what the Government has termed a "boost for the big society". However, the Programme has already come in for significant criticism over the way it has worked in practice, with concerns that many of these subcontractors are finding their role in the scheme unsustainable.
It's just business as normal hiding behind a propaganda exercise - but to comment further on this story go to: http://www.cobwebinfo.com/site/article_detail/item15538/
+Prime_providers_starving_Work_Programme_subcontractors_of_referrals/?link_466=15538#comments
08.11.2011: Why don't the British buy British? http://www.bbc.co.uk/news/magazine-15551818 Exactly. I have never seen such a mongrel consumer nation in all of my travels in any part of the world. Less time worrying about the euro and a bit more emphasis on the pound sterling would do very nicely indeed, thank you. Although it would be motivating to see the Government take the lead by spending less time continuing to lick up to a third-rate trading partner like the States. Sliame Fox and his sponsors obviously left their mark!
07.11.2011: November is Write A Will Month and there is a scheme which operates during this time in which a participating solicitor will write your will free of charge in exchange for a contribution to a nominated charity. http://www.willaid.org.uk/
Further article here on why you really should make a will. http://money.aol.co.uk/2011/11/05/why-you-must-make-a-will/
Boris (Lord Mayor of London) promotes UK start-ups abroad. http://www.independent.co.uk/news/business/news/lord-mayor-promotes-uk-startups-abroad-6257748.html Every little bit helps they say but if this is the best the Lord Mayor of London and his delegation can do - and the British media can come up with as a worthy business news story - then we'd better all start learning Greek.
Although it doesn't hold the attraction of junketing at taxpayers' expense, Boris might like to turn his gaze to helping British business in general by finding a solution to why the thousands of passengers who arrive at London St Pancras International on the Eurostar every day, can't find, let alone get into, London Kings Cross railway station, just a couple of hundred yards away. Perhaps another use for that council workers' brush he was holding after the riots recently? Stick a notice on it and get a Coalition MP to wave it about outside Eurostar arrivals? Now there's an idea for boosting the economy.
There's no point in immigration controls being relaxed (been going on for donkeys' years; nothing new there) to speed up passenger flows when people then spend half an hour working out where they should go and what they should do, next.
If this is the state of one of the country's prestigious international gateways then God help all the poor bastards who will be arriving for the Olympic games.
06.11.2011: Micro firms have highest rate of insolvency in UK. http://press.experian.com/United-Kingdom/Press-Release/
fewer%20large%20companies%20fail%20in%20september.aspx The rate of business insolvencies in the UK has risen to 0.09% in September 2011 from 0.08% at the same point in 2010, research by Experian has found.
The report showed that insolvencies among micro enterprises that employ one or two people had increased by 25% to 258. The North East had the highest rate of business failure at 0.13%, although this had fallen from 0.15% in 2010. Scotland had the lowest rate of insolvency with 0.07%, but the West Midlands experienced the greatest increase, from 0.08% to 0.11%. (EnterpriseQuest)
Looks like the Government's Cock Up Britain initiative is already firing on all cylinders, then.
Beware rogue letting agents. http://money.aol.co.uk/2011/11/05/be-wary-of-rogue-letting-agents/
05.11.2011: Topic of the week from the CNET Community: Do You Have The Right Weapons To Deal With Spam And Phishing Scams? http://nl.com.com/view_online_newsletter.jsp?list_id=e497&send_date=11/04/2011
The Co-op Bank continues to go after Lloyds Bank branches. http://www.bbc.co.uk/news/business-15601351 A reason to be cheerful. Good to see the UK's leading ethical (and our favourite) bank in such a strong position.
04.11.2011: 'How I cut my energy bills to £100 a year'. http://www.guardian.co.uk/money/blog/2011/nov/03/how-cut-energy-bills-to-100-a-year A story which should be read carefully. The headline is a tad misleading. (Aren't they always?)
Bankruptcies down, but worries persist for 2011. http://www.independent.co.uk/news/business/news/bankruptcies-down-but-worries-persist-for-2011-2205169.html "A record number of people were declared insolvent in 2010, although the trend is down . . . Some 135,089 individuals were declared bust last year, the Insolvency Service reported yesterday, up 0.7 per cent from 134,142 in 2009."
That's 'bankruptcies down', is it?

Banks should get incentives to lend to businesses, says Governor of Bank of England. http://uk.reuters.com/article/2011/10/25/uk-boe-testimony-idUKLNE79O04B20111025 A smile if they do; their walking cards if they don't.
The Diamond Geezer starting to talk real. "No taxpayer money should ever again be put at risk to rescue a failed or failing bank," Mr Diamond said. http://www.bbc.co.uk/news/business-15586380

03.11.2011: Home insurance cover soars as £667 million a year is wasted by not shopping around. http://money.aol.co.uk/2011/11/02/home-cover-soars-we-waste-667m/
35,000 will lose their homes by Christmas. http://money.aol.co.uk/2011/11/02/35-000-to-lose-home-by-christmas/
Postcode lottery for council tax benefit. http://money.aol.co.uk/2011/11/02/the-future-postcode-lottery-for-council-tax-benefit/
Barclays to extend buy-to-let mortgage range. http://money.aol.co.uk/2011/11/02/barclays-extends-buy-to-let-range/
02.11.2011: Britain's small firms owed over £33 billion in late payments. http://www.bbc.co.uk/news/business-15552513 This figure is up 10% on last year and the highest ever since BACS began keeping records in 2007.
Pretty normal for hard times. Pity this can't be blamed on the Greeks and the euro, eh? What the Government needs to do is set up another Red Tape department which talks about late payment and yet, does nothing about the problem. Not that there's much you can do, though. It's a cultural thing as much as anything and unlike the rabid practice of bankers paying themselves grotesque bonuses even if they don't deserve them (i.e. never), or, big businesses paying late to enhance their profits, the vast majority of small businesses then pay late as well because quite simply, they ain't got the money to pay any faster.
First slight increase in UK house prices. http://www.bbc.co.uk/news/business-15528740
01.11.2011: 'The Silence of the Pigs'.
I'll get this off my chest because it's been a niggle for a few years now which came to a head, so to speak, when I recently had the misfortune of listening to a young social media 'guru' with a Brylcream bogbrush hairstyle talking about social media etiquette. Now, I don't do online social networks (too much work to do with real friends and neighbours and real business activity) so correct me if I'm wrong but this 'expert' seemed to be suggesting that if you don't want to do business with someone you should simply 'snub' them. Is that right? Just ignore their correspondence or messages, he was suggesting? (Although 'to ignore' is not the same as 'to snub'.)
Now, admittedly this chap didn't sound (or look) very intelligent or he wouldn't be an internet guru with slimey spiked hair I suppose, but surely, how is someone you are simply ignoring going to know that they are being 'snubbed'? We are talking the internet here, aren't we? Outage lasting maybe hours; connectivity which can be outperformed by anyone with loud voice; more spam than honest emails, all getting caught up in the same filters set up by keyboard jockeys who don't know what they're doing. And that's before the Carlsberg Special comes out.
Of course, it's probably a form of online behaviour that our spikey guru thought was fashionable; just like his second-hand black BMW with lo pro tyres (all for £3000 on the debit card) for impressing the trollies parked outside his local Sainsbury's. Or those other great internet hallmarks of stupidity, illiteracy and cowardice. So 'snubbing' I suppose, falls within the spectrum of online genius-level polite.
Except it isn't at all; the silent 'snub' means nothing more than no message sent and received. Instead, what our guru was advocating was something which the public knows better as 'pig ignorance'. The problem with pig ignorance generally and in the business world especially, is that it gives you a certain reputation you can do without; assuming you want to get on, of course.
If you don't want to do business with someone, just tell them and tell them, politely, why. To their face. At worst, it still helps them - and in the long run, it will help you, too. It's perfectly normal to choose just one bidder out of several, or to do business with someone new. If you are going to be honest it certainly won't go against you. It's part of becoming a business professional - a condition which Spikey couldn't get his head around. Until I got up off my chair, told him quietly out of everyone else's earshot why I was going and left the room. That is a snub.
My last regional Business Link e-newsletter. (Killed off by the Government.) http://businesslink-news.org/3QN-K9PC-E19M9RJA1/cr.aspx I have decided to commit this to our archives out of respect and because it contains some useful links as always. It beats collector copies of the last edition of News Of The Screws, any day.
UK takes seventh place for ease of doing business. http://www.doingbusiness.org/rankings The UK has been ranked seventh in the latest Ease of Doing Business Index published by World Bank. The Index ranks economies from 1 to 183, with a high ranking indicate that the country's regulatory environment nurtures the start up and running of local firms. The ranking is based on the average ratings over ten measures relating to the business environment of each economy. Interestingly, the UK was ranked first for getting credit, but was rated sixth for resolving insolvencies, tenth for protecting investors and nineteenth for starting a business.
A bit of a bugger that, only 19th for starting a business - after the Prime Minister recently put his name to a promote Britain campaign which boasted that the country was the best place in the world to start a business. Perhaps he should have asked someone at Business Link, first. Before closing it down.
Another 'replacement' initiative for Business Link already running with two flats and in the wrong direction - report reveals little progress made by first-wave LEPs. http://www.cobwebinfo.com/site/article_detail/item15530/+Report_reveals_little_progress_made_by_first-wave_LEPs/?link_466=15530 Local Enterprise Partnerships (LEPs) have so far made "very little progress" since their launch one year ago, a new report published by the Centre for Cities think tank has concluded. The report, 'Cause célèbre or cause for concern? Local enterprise partnerships one year on', reveals that eight LEPs have yet to gain Government approval for their boards, with the other 16 taking an average of six months to achieve this.
New HMRC unit to target the 'wealthy' tax dodger. http://www.bbc.co.uk/news/business-15520778
With our usual gratitude and thanks to BAD News and Cobweb Info.
Len Tondel
Previous month's (October) Viewpoint
Introduction
AIMS for Home Business Alliance members:



Pick of the News
Inaccurate credit ratings damage small enterprises; HMRC has reduced business record check target; HMRC cracks down on private tutors and coaches; HMRC targets enterprises in the Olympic borough; Small firms expect accountants to offer online service; Legal watchdog opposes cuts to Trading Standards; Cloud computing appeals to small enterprises; Mobile visitor rates and sales increase, report shows; New law enables small firms to protect copyright; Small firms should not ignore cookie law, ICO warns; Online searches increase boosted by m-commerce; Calls for better public 3G networks for m-commerce; Do small firms get value for money from Google Adwords?; Theft and fraud costs retailers £5 billion a year; Highlands and Islands to study social enterprise; Enterprise support scheme launched in North East; Successful Regional Growth Fund bidders still not paid; Firms at risk from delaying PI insurance purchase; Rising number of construction firms in financial distress.

'Gone to India . . .', by Rachael Ross and the 'How To Work Successfully From Home Guide'
Rachael's Guest Article, November 2011: 7 Email Management Tips For Increasing Office Productivity

Tax and VAT News
Latest news; Tax cheats - where are we now?; tax amnesty NOT just for 'plumbers'; 'plumbing' profession to tighten up tax affairs; HMRC guidance - can it be relied on?
A one-off chance to take a 12 month Property Tax Insider subscription for just £95 and get the entire back catalogue (7 months of magazines for FREE) - save £94.43 today!Get the following benefits TODAY: 20% Discount on Annual 'Property Tax Insider' Subscription - 12 month subscription to 8 page, printed 'Property Tax Insider' magazine for only £95. That's a 20% saving on an annual subscription. You'll get over 50 tax saving strategies, tips and loopholes delivered right to your doorstep in the next 12 months! (on-line full subscription price £119.64).
FREE - 7 Months of Back Issues - We'll also send you all the back issues since the magazine was launched! That means you will receive all the magazines right through from September 2010 to March 2011. Each of our magazines is priced at £9.97 so that's an additional saving of £69.79. Click here to see the contents of the last seven issues. Tax Relief For Home To Work Travel - for self-employed taxpayers (article) HMRC VAT car and van update
Get Tax Insider for only £1 (normal price: £9.97/month). Click here to join! Tax Insider plus, HMRC help business cash flow; 'HMRC launch online tax help for small businesses'; Making money from a hobby; et, etc
TaxationWeb community toolbar

COLIN'S COFFEE BREAK: Watching What You Wear

9 Tips For Providing Excellent Customer Service

9 Steps to Setting Up an Online Business

Things You Say:
BT's Biggest Business Giveaway; Digital by Default conference; Art of Design webmag; Can you please help?; Cyber-security; mitigating the threat seminar; 10 Steps To Mobile Marketing Nirvana et al; Big Offers cash & carry; disposal of your IT equipment; half-price business card offer; Achieving Business Excellence workshop; Creating video for the web course plus other open course programmes; Video Marketing Suite; Royalty-free stock photography; Savings on the move with mobile apps plus free audio book (the Trainline); On-line security test; Latest UPS and DHL major discounts; Guidance for small firms considering cloud computing; Free carbon footprint calculator; IPO guide to licensing and selling ideas; LicenceGuard; sell your unwanted printer cartridges; easy and secure online storage; Royal Mail business pack; free website building links; courier price comparison website; airport parking checker and booking site, etc, etc.