LATEST! 31st January 2012
(scroll down to see full list; previous month's (November) Viewpoint)


A Home and Small Business Viewpoint by Len Tondel, from 1st January 2012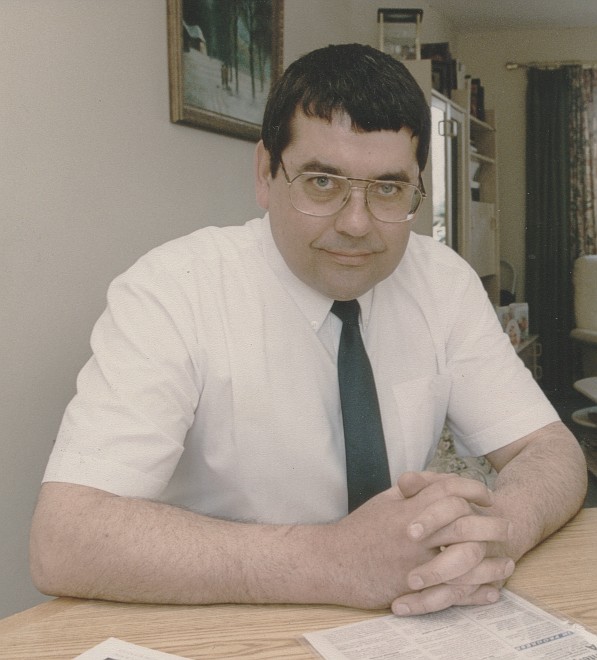 31.01.2012: End of 'flood pact' leaves 200,000 homes at insurance risk. http://money.aol.co.uk/2012/01/31/end-of-flood-pact-leaves-200-000-at-risk/
UK top for smartphone shopping. http://money-news.money.aol.co.uk/article/2012/01/31/uk_top_for_smartphone_shopping
How to play the mortgage market - and win. http://money.aol.co.uk/2012/01/30/how-to-play-the-mortgage-market-and-win/
30.01.2012: Threat of fines for credit offer text. http://www.bbc.co.uk/news/business-16759025
29.01.2012: Tax breaks to encourage 'mumpreneurs' to start their own business. http://www.independent.co.uk/life-style/health-and-families/health-news/tax-break-to-encourage-mumpreneurs-to-start-their-own-businesses-6296341.html
Amazon bullying small businesses. http://www.dailymail.co.uk/news/article-2093226/Amazon-accused-bullying-small-firms-inflating-prices.html
Slight growth in online retail sales for small business. http://www.actinic.co.uk/news.html Online sales for small and medium-sized businesses grew slightly in the fourth quarter of 2011 compared to the same point in 2010, according to a survey by e-commerce specialist Atinic. The survey found that online sales revenues rose by 1.5%, while the number of orders processed grew by 1.6% over the same period. The average order value had changed little, remaining at £76.30 compared to £76.38 in 2010. Simon Armstrong of Actinic said that while online sales were faring well compared to the high street, the figures suggest that small and medium-sized enterprises owning online stores were also facing difficult times.
28.01.2012: A bit of light weekend reading for you. Do PC system optimisers cause more problems than they solve? http://nls.cnet.com/pageservices/viewOnlineNewsletter.sc?list_id=e497&send_date=01/27/2012
VAT registration requirement for non-UK suppliers. http://www.shoosmiths.co.uk/news/3939.asp Non-UK businesses supplying goods in the UK could be required to register for VAT regardless of the value of the supplies, under draft legislation which has been published by the Government. Currently, non-UK businesses supplying goods up to an annual value of £73,000 are exempt from VAT registration. During the consultation process concerns were raised that the change could prompt affected businesses to pull out of the UK. The measures are to be included in the forthcoming Finance Bill and could be effective from 1 December 2012. (EnterpriseQuest)
27.01.2012: Taxman fumes at UK's practice of cash-in-hand. http://money.aol.co.uk/2012/01/27/cash-in-hand-danger-for-the-uk-and-you/ Firstly, let's bear in mind that this outburst comes from the disgraced head of HMRC, David Hairnet, or, he of letting tax avoidance specialists like Goldman Sachs and Vodafone off their tax bills.
How do the actual figures stack up, though? Estimates of black market value are notoriously awkward but taking one that's fairly middle of the road - http://www.havocscope.com/regions-main/europe/united-kingdom/ - let's say , £62 billion. (And at least this is money which stays and circulates within the national economy and isn't just stashed away in secret Swiss bank accounts.)

UK tax avoidance (offshore monkey-business by Hairnet's friends), on the other hand - http://money.aol.co.uk/2011/11/25/the-real-cost-of-uk-tax-avoidance/ - or, £70 billion.
Public sector incompetence and inefficiency (by types like Hairnet) - various sources - but around £60 billion.
So, from a simplistic point of view, I admit, the taxman and his cronies cause twice as much loss to the country's economy as the black market or 'cash-in-hand'. I wouldn't wish to be seen as overly-cynical but I suspect that Hairnet is feeling just a bit peeved at having been handed his cards recently and will miss making his customary contribution to the status quo.
9% surge in UK fraud levels. http://money.aol.co.uk/2012/01/26/fraud-at-record-level-the-risks/ That's the Government being 'bold' in encouraging economic growth and supporting the entrepreneurial spirit for you.
EU right-to-be-forgotten internet privacy law spells trouble for Arsebook-style business models. http://www.dailymail.co.uk/sciencetech/article-2092120
/Don-t-like-online-You-ll-soon-able-delete-sweeping-new-EU-laws-data-privacy.html
Weekend larf: David Cameron, the court jester of Europe, speaks. (BBC version). http://www.bbc.co.uk/news/uk-16736260 National debt goes through £1 trillion ceiling; growth down to 0.02% (even that's an exaggerated figure); bonuses to taxpayer-owned banks continue unabated; etc, etc. Just what's needed to lecture the Europeans - although it'll be good enough to impress UK iDummies and tabloid readers. (Aside: The face of David Cameron's 'Broken Britain' and 'Snout-In-Trough' economic policy, boss of taxpayer-owned banking catastrophe RBS, Stephen Hester, in line for a £1 million management failure bonus.)
26.01.2012: Tax deadline leniency vow from HMRC. http://www.bbc.co.uk/news/business-16730443
Welsh micro-businesses don't know where to find support. http://www.enterprisequest.com/news/2012/01/welsh_micro_firms_dont_know_wh.html It's all online, don't-you-know. So that the Government can pass on your details to marketing agencies and tabloid rags.
Top 20 advertising slogans. (Courtesy of AOL.)

1. Beanz Meanz Heinz - Heinz [1967]
2. Just Do It - Nike [1987]
3. Does Exactly What It Says On the tin - Ronseal [1994]
4. Make Love Not War [1965]
5. Every Little Helps - Tesco [1993]
6. Have a Break. Have a Kit Kat - Kit Kat [1957]
7. Vorsprung Durch Technik - Audi [1982]
8. Think Different - Apple [1997]
9. It is. Are You? - The Independent [1986]
10. It's Finger Lickin' Good - KFC [1950s]
11. Say It With Flowers - FTD [1917]
12. Keep Calm and Carry On - HM Gov [1939]
13. It's The Real Thing - Coca-Cola [1940]
14. You Either Love It Or Hate It - Marmite [1996]
15. Because I'm Worth It - L'Oreal [1971]
16. Snap! Crackle! Pop!- Kellogg's [1932]
17. Never Knowingly Undersold - John Lewis [1925]
18. Liberte, Egalite, Fraternite - France [1789]
19. Refreshes the Parts Other Beers Cannot Reach - Heineken [1973]
20. No One Likes Us, We Don't Care - Millwall FC [1970s]
25.01.2012: Facebook to offer £millions of free advertising to small, new businesses across Europe in conjunction with British Chambers of Commerce. http://money.aol.co.uk/2012/01/24/facebook-to-offer-free-adverts/ (Couldn't find anything about this in the news section of the BCC website, though. Ed.)
Deal secures Post Office future. http://money.aol.co.uk/2012/01/24/deal-secures-post-office-future/ The official statement can be found here: http://nds.coi.gov.uk/content/Detail.aspx?ReleaseID=422949&NewsAreaID=2&utm_source=feedburner&utm_medium=feed&utm_campaign=Feed%3A+bis-news+%28BIS+News%29
Nemesis of the bog-roll dollar. http://www.independent.co.uk/news/business/news/the-demise-of-the-dollar-1798175.html Looks like the invasions of Iraq, Afghanistan and Libya and the Arab Spring were all for nothing, then, (ephemeral weapons, re-construction, oil and psycopath security contracts apart) as China heads a new currency basket for pricing oil. So, after years of suppression the story finally hits the mainstream western propaganda.
24.01.2012. Unskilled 'odd-jobbers' drive growth in self-employment. http://www.cipd.co.uk/pressoffice/_articles/SelfemploymentWorkAudit18January2012.htm A large increase in handymen and people doing 'odd jobs' is behind the recent rise in self-employment, the Chartered Institute of Personnel and Development (CIPD) has claimed. According to official figures, self-employment rose by 8% between spring 2008 and autumn 2011 to reach a record 4.14 million. But the CIPD says 20% of the net rise consists of unskilled workers, and 89% work fewer than 30 hours a week. Dr John Philpott of the CIPD said: "While some of these newly self-employed may make a long-term commitment to being their own boss, or at least gain the necessary experience to do so, it's likely that most would take a job with an employer if only they could find one."
OPINION: Read 'Enterprise in disguise and reluctant entrepreneurship' at: http://cobwebinfo.com/site/article_detail/item15714/
enterprise-in-disguise-and-reluctant-entrepreneurship/?link_466=15714
A quarter of self-employed contemplating return to full-time employment. http://www.dailymail.co.uk/news/article-2090809/Small-business-owners-ready-employees-bleak-economic-state.html This is much closer to the reality of running a business in the UK rather than yesterday's official There's A Business In Everyone announcements. Which is of course, why the media campaign was launched in the first place.
23.01.2012: Sobering article about self-employment in the UK. http://www.guardian.co.uk/commentisfree/2012/jan/22/self-employment-proper-jobs-cameron With claims in certain quarters that self-employment had reached 4.14 million in the UK by last autumn - a good half a million or so more than the figure usually associated with this sector when it is in good health - now perhaps, one can see more clearly how precarious the country's unemployment statistics really are. It also demonstrates how this irresponsible government and its cheerleaders are prepared to be in encouraging self-employment as the road to nirvana when in reality, it is the hardest option of all.
Just to emphasise this point I received the latest news only this morning, of an extension to the Government's earlier cheap-skate, business support Ponzi scheme called Cock Up Britain. http://businessinyou.bis.gov.uk/ Even uses the same sort of language as a doomed-to-fail bogus investment plan - There's A Business In Everyone.
Oh no, there isn't. In fact, I would call this statement 'criminally irresponsible' although when one glances at all the logos of the corporate gannets backing the scheme, one can understand how much sweaty-palmed self-interest there is out there.
ON THE OTHER HAND, a later press release from the same initiative, reveals that the Prime Minister is going to make empty government office space available to start-ups and small businesses. http://nds.coi.gov.uk/content/Detail.aspx?ReleaseID=422944&NewsAreaID=2&utm_source=feedburner&utm_medium=feed&utm_campaign=Feed%3A+bis-news+%28BIS+News%29
Now that's another matter altogether and a damn good idea, sir! (Assuming these taxpayer-funded facilities don't start charging rip-off rents. And that there is a significant amount of suitably located office space available. Which there shouldn't be if government departments are being run efficiently.)
Monday morning voucher roundup. http://money.aol.co.uk/2012/01/21/voucher-round-up/
22.01.2012: Swapping websites and tips. http://money.aol.co.uk/2012/01/21/swapping-get-in-on-the-new-trend/
Quicker Farepak payouts being sought. http://www.bbc.co.uk/news/uk-16669291 Having been shafted just once by the directors, the government decided to show the scheme's savers what being shafted really meant!
21.01.2012: Co-op Energy offering to pay switching penalties. http://money.aol.co.uk/2012/01/21/co-op-offers-to-pay-moving-penalty/
Business support for social enterprises: findings from a longitudinal study. URN: 12/566. Publication date: 20 Jan 2012. Report of qualitative research over the course of a year, with a heterogeneous set of social enterprises (SEs) covering the variety of size, growth rates, enterprise focus, mission goals and legal structures. Aims to provide a fuller understanding of the opportunities and challenges SEs face and to examine the availability and quality of business support to overcome those challenges. For other current BIS publications please visit: http://www.bis.gov.uk/publications.
No taking the mickey in the back row there! This will be the expensive fruits of one of those ubiquitous Government cunsultants, I imagine. (What's a 'longitudinal study', by the way? An outcome produced under the influence of?)
20.01.2012: UK firms shunning overseas business. http://money.aol.co.uk/2012/01/20/uk-firms-shunning-overseas-business/ Which just about sums it up - and which corresponds to my own experience of the majority of UK companies, going back now, 40 years or so. And no amount of internetting, smart-phoning or social mediatising is going to make the slightest bit of difference because in order to succeed as an entrepreneur you have got to GET OFF YOUR ARSE. (Which is why British employers prefer non-British employees.)
MOD surplus sale. http://money.aol.co.uk/2012/01/20/mod-surplus-sale-everything-must-go/
Credit union lending to be free of 'common link'. http://www.abcul.org/media-and-research/news/view/208 Changes to the Credit Unions Act means that credit unions are no longer restricted to offering financial services to individuals and businesses linked by a common factor and can now lend to a range of organisations.
Further changes include allowing credit unions to charge interest instead of a dividend, making their saving products easier to compare with banks' offerings. Mark Lyonette, chief executive of the Association of British Credit Unions (ABCUL) commented: "The new rules mean credit unions can now compete more effectively with banks and other lenders to provide fair and affordable financial services to individuals and organisations." (EnterpriseQuest)
19.01.2012: Are you the victim of yet another HMRC mistake? http://money.aol.co.uk/2012/01/19/are-you-a-victim-of-new-hmrc-mistake/
eBay reports jump in profits. http://www.bbc.co.uk/news/business-16623493
18.01.2012: Calling All Entrepreneurs! Twofour Broadcast are currently seeking budding entrepreneurs to take part in a brand new, primetime television show for a major UK broadcaster. We're looking for people with great business ideas who have the personality and skills to become a future tycoon! Contestants will have the opportunity to win a sizable investment for their idea, from one of the country's top businessmen. It might be that you have just set up your dream business but want some extra help or you have a great idea that is not yet off the ground. To find out more please contact us on 020 7438 1960 or email us at mailto:business@twofour.co.uk
17.01.2012: HMRC to pilot a new dispute resolution scheme. http://www.civilsociety.co.uk/finance/news/content/
11287/hmrc_pilots_new_dispute_resolution_service The Alternative Disputes Resolution (ADR) is a new scheme being piloted by HMRC, which is designed to resolve tax disputes with small firms without a tribunal. The scheme uses HMRC facilitators trained in ADR techniques but not directly involved in the dispute to attempt to resolve issues that occur during a compliance check but before a final decision or assessment has been made. HMRC said it hopes the scheme will reduce the need for costly tribunals by ensuring better communication and understanding between the parties involved. However, John Cassidy, of PKF Accountants, said that small firms may need reassurance that the scheme is "genuinely independent". (EnterpriseQuest)
Small and medium-sized businesses should be allowed to treat workers as self-employed. http://www.adamsmith.org/sites/default/files/research/files/self-employment.pdf
Late payments at a record high. http://www.bacs.co.uk/Bacs/Press/PressReleases/2011/Pages/
Latepaymentsatall-timehighasSMEswaitlongertogetpaid02-11-11.aspx
16.01.2012: Look East to ride out eurozone difficulties, claims the Chancellor. http://www.guardian.co.uk/politics/2012/jan/14/eurozone-crisis-george-osborne-asia A bit late for that, Mr Osborne. I and a small number of other British companies started trading with the Chinese nigh-on THIRTY YEARS AGO and from that time to this day, accumulated British governments have done nothing other than to provoke the Chinese with infantile sound-bites over human rights, poor quality goods and protectionism, with near-zero support for new trade initiatives.
Outside the scope of the average home-based business, though? Not at all. It doesn't cost a fortune to travel to China any longer, access is much easier; the internet can play a large part and the Chinese consumer is spending hand over fist. The problem is the UK has very little left it can sell these days. So, I know of just one UK home business targetting the Far East - selling British-made, high quality outdoor clothing. Nor do I see the situation changing when this country's governments continue to be drawn from the rank of public school fags and wankers.
Does commuting pay? http://money.aol.co.uk/2012/01/15/does-commuting-pay/ Curiously, the article asks whether it would be cheaper to move closer to the workplace or not but doesn't suggest that working from home might be cheaper still.
The UK is in recession, says think tank. http://www.bbc.co.uk/news/uk-16571049 I never would have guessed it. The report also suggests that whereas Europe can and probably will recover, the UK has far more limited prospects. Mind you, I was browsing a copy of Private Eye at the weekend and saw that the majority of economic forecasters (especially those writing for the tabloid rags) were predicitng all kinds of growth just twelve months ago.
London continues to be the most polluted city in the EU - with the Olympics looming. http://www.independent.co.uk/environment/climate-change/polluted-air-puts-olympic-athletes-at-risk-6290216.html
Lightning strike by tax officers. http://www.bbc.co.uk/news/business-16568190
15.01.2012: 5 websites to help you make money. http://money.aol.co.uk/2012/01/14/five-websites-to-make-you-money/
Top vouchers roundup. http://money.aol.co.uk/2012/01/14/top-vouchers-roundup/
Bankruptcy trend causing alarm. http://money.aol.co.uk/2012/01/14/bankruptcy-trend-cause-for-alarm/
14.01.2012: Are you running a local business, one where you sell your products / services to people in your local area? If so, Friday 3rd February at the London Chamber of Commerce could be a real turning point. Click here now to find out why. http://www.1stpageprophets.com/lp/seminars/index.html All the best, Joao Correia, Associate Sales Director, 1stPageProphets. Direct Line: +44 (0) 20 3397 2145 Mobile: +44 (0) 7969 164 879 Fax: +44 (0) 70 0607 2662. Email: joao.correia@1stPageProphets.com Web: http://www.1stPageProphets.com Twitter - > www.twitter.com/1stpageprophets
13.01.2011: HMRC's 'illegal' war against small businesses. http://www.independent.co.uk/money/tax/exposed-taxmans-illegal-war-against-britains-small-businesses-6289043.html Now this is an interesting piece of reporting.
12.01.2012: Free toolkit to help attract visitors top Britain. http://www.bighospitality.co.uk/Business/VisitBritain-calls-on-hospitality-businesses-to-Share-Your-GREAT-Britain And the toolkit itself can be accessed here: http://www.visitbritain.org/opportunitiesadvice/getinvolved/vfrtoolkit.aspx
An excellent idea despite the fact that Britain already has a 'toolkit' (US Snap-on monkey-metal version) called Parliament, whose war criminals feel it appropriate to criticise the human rights of other countries while wandering around themselves in a state of denial of their own murderous conduct. Very good for business. On the other hand, bearing in mind that the Russians and the Chinese are now among the world's top spenders while travelling abroad, one might question why this initiative doesn't first address the basics. Why does the UK still insist on visa requirements for these nationals, for example - even for groups travelling in coaches? Something to do with Britain's 200-year-old 'gunboat' foreign policy or the Boxer Rebellion, maybe? Or Reds Under The Bed? Or, not in line with the propaganda tabloids' Page One/BIG LETTERS hatred of foreigners?
Which could explain why the 'EU' for example, attracted millions of Chinese visitors last year while Britain 'welcomed', errr, 100,000. Maybe.

EDF announces gas price cut of 5%. http://www.bbc.co.uk/news/business-16501880; and now, British Gas announce a 5% drop in electricity prices. http://www.bbc.co.uk/news/business-16526539
11.01.2012: Top 10 books about the internet. http://www.guardian.co.uk/books/2012/jan/11/john-naughton-top-10-intenet-books
Web domains to get major overhaul. http://www.bbc.co.uk/news/technology-16490950
Tax return scams - t'is the season. http://money.aol.co.uk/2012/01/10/tax-return-scam-risk-soars/
10.01.2011: Selection of free cloud computing white papers. http://www.ukfast.co.uk/cloud-computing-white-papers.html#utm_source=ukf-free-reports&utm_medium=ukf-free-reports-email&utm_campaign=cloud-industry
4700 homes could be blighted by High Speed Two rail link. http://money.aol.co.uk/2012/01/10/homeowners-warned-about-hs2/
Google profits from ads for illegal products. http://www.bbc.co.uk/news/business-16468846 Just like the newspapers, then?
HMRC profits to the tune of £368 million for late tax returns. http://money.aol.co.uk/2012/01/09/368m-in-penalties-for-late-tax-returns/
Business opportunity of the day - Zimbabwe bans sale of used knickers. http://www.guardian.co.uk/world/2012/jan/09/zimbabwean-outlaws-sale-used-knickers Get in there fast, I say.
Prosecutions in fake goods scam worth millions. http://www.dailymail.co.uk/news/article-2084352/Senior-policeman-blasts-Britains-Only-Fools-Horses-culture-gang-guilty-fake-goods-scam-worth-millions.html Well, we can all blame the media yet again, which has cultivated this mentality - pretty much the same one that was behind last year's rioting. Plus, it's Google's fault as well. Plus, not everyone earns as much as the police to be able to afford to buy the real thing.
Help beat BREAST CANCER by recycling your mobile phone. Simply put your old mobile phone in an envelope or Jiffy Bag and send it to: Freepost RLUE-KHZU-BHHZ, Medex Direct Ltd, 3 Park Industrial Estate, Frogmore, ST. ALBANS. AL2 2DR. Every recycled phone generates income for the Pink Ribbon Foundation. http://www.pinkribbonfoundation.org.uk/about-us/who-we-are/
New Year West End theatre offers. http://www.westendtheatre.com/email/WETJan12.html
09.01.2012: Who knows what an 'MSB' is? I'd never heard of the term before but it appeared in one of my official news releases today. It's a 'mid-sized business' which means, maybe, that we've got some new, non-official SME thinking coming along. Which means, maybe, that there might be a new definition of businesses our size about to come along, too. http://nds.coi.gov.uk/content/Detail.aspx?ReleaseID=422755&NewsAreaID=2&utm_source=feedburner&utm_medium=
feed&utm_campaign=Feed%3A+bis-news+%28BIS+News%29
Anyway, someone close to Government has got their finger on the international pulse because there's going to be an 'MSB' mission to pick up new business with Turkey - following a most incredible faux pas by the French government in announcing recently, that it was going to become a crime to deny the genocide of a large number (estimates vary enormously) of Armenians by the Turks, over a century ago (Although the Wikipedia version suggests a couple of other culprits, as well.)
Turkey has riposted by freezing commercial and diplomatic relations with France - leaving the door open to any other country nippy enough to take advantage of the situation. Well done, that man (or woman) at the BIS.
In an attempt to defuse the situation, one particularly stupid French politician claimed that France wasn't singling out just Turkey but that the new law was intended to apply to any country which was guilty of genocide. Looks like France is about to become a very lonely country, indeed. For example, we could start with the Americans and the genocide of 8 million North American Indians; ditto the Spanish and the Portuguese for their efforts in Central and South America; there's the little matter of the Germans as recently as just over half a century ago; probably the world record for genocide (13 million) in the Congo held by French tax haven and next-door-neighbours, Belgium. The genocide of 15% of the Algerian population by the French themselves. Oh, yes. And then, there's Little Engerlandt.
Credit union reforms proposed to allow greater competition with banks. http://www.bbc.co.uk/news/uk-scotland-16457537 I will be interested to see if these proposals do no more than allow credit unions to revert to where they were a dozen or so years ago, before lobbying by the banks hobbled them with all-British red tape. Whatever the current proposals might be.
Banks continue slide as first choice for small business lending. http://www.enterprisequest.com/news/2012/01/small_firms_look_to_nonbank_fi.html Definitely a move in the right direction and the only way in which banks can be brought to heel. It's certainly not something which western Governments and their Ponzi-scheme economies can be relied upon to do.
Birmingham - the foodie and tourist destination capital of the UK. http://www.independent.co.uk/life-style/food-and-drink/features/new-yorkers-beat-a-path-to-birmingham-b1-not-alabama-6287006.html Just like Glasgow's rise to eminence as a great destination, Birmingham's evolution also sums it up. London (especially with the Olympics looming) is simply the rip-off capital of the world.
08.01.2012: Department for Business to improve intellectual property training and resources for business advisers. http://www.enterprisequest.com/news/2011/12/bis_improves_ip_resources_for.html
A beginner's guide to self-employment. http://money.aol.co.uk/2012/01/07/beginners-guide-to-self-employment/ I don't expect any of our visitors will learn anything from this article but it does leave me wondering whether or not much of what appears on the internet these days shouldn't include a public health warning.
Energy company price war looming? http://www.dailymail.co.uk/news/article-2083478/Electricity-gas-bills-slashed-10-energy-companies-set-price-war.html
07.01.2012: Best energy saving devices for the home 2012. http://money.aol.co.uk/2012/01/07/the-best-energy-saving-devices/
New trojan not only steals your money - but creates a false statement so that you don't even know it's gone! http://www.dailymail.co.uk/sciencetech/article-2083271/SpyEye-trojan-horse-New-PC-virus-steals-money-creates-fake-online-bank-statements.html
Lender's 1.4 million customer details 'lost'. http://www.bbc.co.uk/news/business-16443598
Latest storm damage could increase premiums. http://money.aol.co.uk/2012/01/06/storm-damage-could-increase-premiums/
06.01.2012: Locog - Olympic ticket re-sale site crashes http://www.guardian.co.uk/sport/2012/jan/06/london-2012-olympics-tickets and National Savings website has stopped 'working properly'. http://www.bbc.co.uk/news/business-16439556 Anything under the present Government which is working properly?
Ovo announces price cut of 5%. http://money.aol.co.uk/2012/01/06/ovo-cuts-fuel-bills-5-whats-next/
Mortgage rationing to become worse. http://www.bbc.co.uk/news/business-16425582
Wigan the best town in UK for property price increase. http://stage.money.aol.co.uk/2012/01/05/wigan-is-best-location-in-2011/
05.01.2012: Cash for scrap could be banned. http://www.bbc.co.uk/news/uk-16411400 The world is coming to an end.
Co-operative Bank offering free overdrafts. http://money.aol.co.uk/2012/01/04/co-operative-bank-offers-free-overdrafts/
Microsoft sues Comet over fake recovery CDs. http://www.bbc.co.uk/news/business-16415452
Shop around for used laptops and repair services. http://money.aol.co.uk/2012/01/05/shop-around-urged-on-used-laptops/
04.01.2012: PRESS RELEASE: Launch of UK's Enterprise Rockers movement. http://www.journalism.co.uk/press-releases/2012-the-year-enterprise-rocks/s66/a547316/
'UK's safest broadband' ad banned by the ASA. http://www.guardian.co.uk/media/2012/jan/04/talktalk-broadband-ad-campaign-banned
Halifax offering new customers £100. http://money.aol.co.uk/2012/01/03/halifax-offers-new-customers-100/
Taxman accused of double standards. http://www.independent.co.uk/news/uk/home-news/crackdown-on-small-firms-a-blind-eye-for-big-business-6284205.html So on the ball, are the UK's media. This is an ongoing story which we have been highlighting for years. There must be a shortage of Ministry of Death (MoD) propaganda releases going around at the moment.
03.01.2012: Warning of rising insolvency levels. http://money.aol.co.uk/2012/01/02/warning-of-rising-insolvency-levels/
Google search home page revamp. http://www.bbc.co.uk/news/technology-16383783
02.01.2012: Community college opens a class for enterprise. http://www.guardian.co.uk/education/2012/jan/01/school-open-for-business This is where 'the business' should begin although the concept is by no means new. Furthermore, these experiments also seem to be more than a little removed from reality: a smartphone 'gift' from the head teacher in this case; no mention if taxes and business rates will actually be paid; no mention of the extra hours, including nights and weekends which have to be worked; no accruing debts or crawling visits to the bank for an overdraft extension; no rows with the family; no bricks through windows or rioters thieving stock.
Still, it's a start, pointing in the right direction. Which is a very good thing.
With European leaders already warning that 2012 will be even tougher than 2011, here are a few tips keeping the home budget under control. http://money.aol.co.uk/2012/01/01/12-steps-to-fix-your-finances-in-2012/
Then, we have a happiness and positivity pack from Liggy Webb. http://www.liggywebb.com/happy_2012.pdf
EU VAT harmonisation could cost UK families an extra £800 a year. (Claims The Daily Wail.) http://www.dailymail.co.uk/news/article-2081106/Brussels-VAT-shake-cost-families-800-year.html VAT rates are very much a sovereign issue which David Cameron ostensibly voted to preserve recently when refusing to go along with the rest of the EU on much-needed reform. However, using Brussels as an excuse (again) to up taxes might be just too much of a temptation.
Ban on subletting council homes. http://www.independent.co.uk/news/uk/home-news/ban-on-subletting-council-homes-6284087.html
01.01.2012: Happy New Year, everyone. Sincerely. We could all be doing with a better year than the last one, I think. Best wishes.
31.12.2011: 1 in 4 households facing fuel poverty. http://www.bbc.co.uk/news/business-16005540 'Fuel poverty' is a bit of a misnomer as any visiting Martian would see. There's as much, even more, energy used at night while the country sleeps to illuminate roads, carparks, supermarkets, office blocks, apartments and households full of near-useless electrical appliances than is needed for a bit of heating and lighting for everyone for merely several hours a day. Switching off the waste and re-directing it at affordable prices to households in need however, would make a massive dent in energy companies' profits and that would be bad news for the politicians they sponsor.
Just as with the country's other forms of wealth, it's distribution and not shortage, which is the problem.
After one month, Royal Mail's web problems persist. http://www.bbc.co.uk/news/business-16363072
Cheapest UK train tickets. http://www.cheapesttrainticket.co.uk/ I was going to post an article which appeared in The Guardian yesterday about sourcing cheap UK rail travel but it was so poorly researched (just like its international reporting) that to cut a long story short, I would suggest you do NOT use general ticket-finder websites like thetrainline but go directly to the websites of the service operators. (Oh, well, here's the article link anyway http://www.guardian.co.uk/money/2011/dec/30/cheap-train-tickets-fares but I would suggest you use the comments which follow it as a more useful and accurate source of information, instead.)
The trouble is that the privatisation of UK rail travel was such a pig's ear resulting in so many operators offering such a bewildering variety of options that it is difficult to plan a journey, especially if you are unfamiliar with a particular route or destination and you need to do everything without any help - online, typically, whereupon you may well fall foul of server error as well, usually just after you have authorised a payment but before your ticket confirmation displays! A hallmark problem associated with Eurostar, who then ignore your email requests to investigate the matter. Anyway, the first link is a good place to start - unless you don't have a UK debit/credit card and billing address, in which case the website can't oblige. And thus continues the saga of the Great British Public Transport Cock-Up - and nothing to do with Brussels, either.
Business leader knighthoods. http://www.bbc.co.uk/news/business-16362264 Wouldn't it be nice if just for once, a couple of ordinary, honest, hard-working self-employed businesspeople could be decorated? In the true spirit of the Honours Lists. Rather than the usual selection which regularly includes liars, thugs and crooks.
30.12.2011: Earnings decline in 277 occupations (with the self-employed bearing the brunt). http://money.aol.co.uk/2011/12/30/earnings-decline-in-277-occupations/
UK house price stagnation to continue. http://www.bbc.co.uk/news/business-16356568
118 Car Hire fraud warning. http://www.guardian.co.uk/money/2011/dec/29/police-car-hire-fraud-warning
29.12.2011: Cash-strapped Government 'finds' £3.1 million for Big Society projects. http://www.bbc.co.uk/news/uk-16340021 Culled from Propaganda Notes for the Proletariat written by Joe Stalin, 1949, the Government's Big Society initiative has just benefitted from £3 million from dormant bank accounts which had hitherto been overlooked. (Or, you can read that as negligent and incompetent house management as £400 million so far, seems to have been found.) And, straight into the pockets of the banks it goes. A social stock exchange in London; Triodos Bank (OK, it's an ethical bank but the British Co-op would have been a better choice); and £1 million to an outfit we have never heard of, FranchisingWorks. Upon taking a closer look, we found a website which is a masterpiece of brevity containing virtually zero information of value; no address, no contact details, no 'people' behind the scenes, yet it does boast some impressive sponsors, least of all taxpayer-owned RBS (BelowStandard and PissPoor credit rating of Triple Z, Triple Minus.)
It seems that FranchisingWorks' mission statement is to (get people off the dole) by judiciously helping them choose a franchise, offering up that seriously old chestnut of, "90% of franchise businesses are still operating after 5 years." A claim I have frequently encountered from the franchising industry but which I have never yet seen corroborated.
Still, as the website was only created around 18 months ago, we must be patient. Now that the Government has obligingly front-loaded the operation I am sure we will see the appointment of mentors and advisers who can deliver the goods. Some ex-Business Links staff, maybe? With SFEDI accreditation? Mind you, that would probably result in impartial advice, which I don't think is the object of this particular exercise.
In the meantime, anyone contemplating the franchise industry would do well to remember that franchises can be every bit as much a can of worms as any other business opportunity model and usually with a far higher level of financial investment attached. (Which is why the banks like franchising so much.) The classic read for evaluating a franchise is Martin Mandelsohn's book, How to Evaluate a Franchise: http://www.thebfa.org/shop/how-to-evaluate-a-franchise
After that, if you go to our Part 1 of starting a business from home, you will find a couple of links to solicitors' firms which specialise in giving advice to potential franchisees as opposed to franchisors - a rarity in the marketplace. http://www.homebusiness.org.uk/features.htm#1
(Now can I have £1 million, please?)

New fraud threats for 2012. http://money.aol.co.uk/2011/12/28/the-new-fraud-threats-for-2012/
Barnardo's claim rent-to-buy sector is morally bankrupt. http://www.bbc.co.uk/news/business-16348405 A lot of it about, these days. The Government, the banks, the City, the media. It's become the norm, really.
Debt experts issue help warning. http://www.bbc.co.uk/news/business-16345896
Half of small local Post Office branches refusing to send parcels weighing over 6kg. http://www.dailymail.co.uk/news/article-2079625/Half-small-local-Post-Offices-frustrate-customers-refuse-send-heavy-parcels-weighing-6kg.html (Careful. It's a Daily Mail story.)
28.12.2011: Top Ten Scams 2011. http://money.aol.co.uk/2011/12/28/the-top-10-scams-of-2011/
Belated Christmas present for everyone, following on from the e-book pricing scam story below. Where to get free e-books. http://frugalliving.about.com/od/frugalfun/tp/The-Best-Places-To-Get-Free-Ebooks.htm?nl=1
Insurers up pressure for new flood risk deal from government. http://www.bbc.co.uk/news/uk-16342911
27.12.2011: Fake Olympic websites being closed down by police. http://www.guardian.co.uk/technology/2011/dec/26/olympics-cybercrime-met-websites "Detectives say many websites intended for use to commit fraud are using imagery of Olympics to lure customers." Not like the 'official', Olympic wesbites, then?

26.12.2011: Ground-swell business events of the year-end - Brazil overtakes G.B. (George Bush county) as world's sixth largest economy. http://www.dailymail.co.uk/news/article-2078596/Brazil-overtakes-UK-sixth-biggest-economy-Britain-falls-South-American-nation-time.html?ito=feeds-newsxml China and Japan come to a direct currency agreement, freezing out the bog-roll $. http://www.dailymail.co.uk/news/article-2078596/Brazil-overtakes-UK-sixth-biggest-economy-Britain-falls-South-American-nation-time.html?ito=feeds-newsxml Japan and India also about to do a currency deal; Russia backs the euro; the European Central Bank releases billions in loans and receives record cash deposits from the banks, etc, etc.
Back in the UK, David Cameron comes up with yet another plan to boost the country's economy - from the New Year he will start bombing starving civilians in the horn of Africa, which the British tabloid propaganda will talk up as humanitarian intervention to prevent terrorists from using emaciated locals as human shields. (Death by bombing is quicker than from starvation, a lack of water and zero medical supplies.) Peace and good will to all men from - Made in Britain.
25.12.2011: Happy Christmas, everyone and a Healthy and Wealthy New Year.
24.12.2011: The great e-book price scam. http://www.guardian.co.uk/commentisfree/cifamerica/2011/dec/23/ebook-price-swindle-publishing
Electronic and online payments to become faster from 1 January. http://money.aol.co.uk/2011/12/24/all-online-and-phone-payments-to-be-faster-from-2012/ One of those annoying, consumer-orientated EU directives which doesn't get a mention in Britain's tabloids.
Hampshire's Hart the most desirable place in the UK to live. http://www.huffingtonpost.co.uk/2011/12/24/hart-is-most-desirable-place-to-live_n_1168638.html?ref=uk&icid=maing-grid7%7Cuk%7Cdl1%7Csec1_lnk2%26pLid%3D89852 Amazingly, Cambridgeshire - where we hail from - gets not just one but two places in the Top Ten. Apparently, the criteria for entry into the Top Ten includes traffic flows, crime levels and broadband access. So if Cambridgeshire has been included not once but twice, we can only imagine that's because the selectors have been at the Christmas drinks cabinet non-stop since last year. Shurely shome mishtakesh?
23.12.2011: Excessive card surcharges to be banned. http://www.bbc.co.uk/news/business-16301923
Credit card 'small print'. http://www.bbc.co.uk/news/10556718
22.12.2011: Insurers after government subsidies for high flood-risk homes. http://stage.money.aol.co.uk/2011/12/22/subsidy-needed-for-flood-risk-homes/ Once again, just like with the banks, it's a case of the ordinary taxpayer being asked to bale out the stupid and the greedy. It's no secret where and when homes are developed on flood-risk plains so if buyers of these properties are still prepared to go ahead then let them either, foot the extra premium or, do without insurance altogether. If there is still a logical case for subsidies after that, then let's be having some money in the kitty from local councils and property developers, first. A lot of money.
Over £1 billion in compensation already paid out in Payment Protection Insurance scam. http://www.bbc.co.uk/news/business-16284996
21.12.2011: Increase of 12,000 empty homes in the UK over the past 12 months. http://money.aol.co.uk/2011/12/21/increase-of-12-000-in-empty-homes/ Bringing the total of empty homes in the UK up to well over 666,000 according to this source, although we have seen reliable figures for more than three quarters of a million. A dire housing shortage in the UK, indeed! (According to David Cameron and his fagging cronies, that is.) And it is precisely these levels of empty housing stocks which are helping to drive down prices.
Phone ad complaints rejected by ASA. http://www.bbc.co.uk/news/uk-16280051
Rail fares to increase by 5.9%. http://www.bbc.co.uk/news/business-16260872 Yes, well, we have to make sure there is plenty of money in the national purse to featherbed the slavering banks. That said, even with this increase, UK rail fares are not unreasonable if you buy online and well in advance. And how much does it really cost to have a car these days? But it's the rail commuters I feel sorry for.
20.12.2011: UK's stance on the euro threatening 3 million jobs, claim business leaders. http://www.huffingtonpost.co.uk/2011/12/20/euro-crisis-three-million-jobs-at-risk_n_1159684.html Aye, and a lot of those will be subbies, the self-employed and freelancers.
Not surprisingly, this story is almost impossible to find on the front pages of Britain's tabloid propaganda, which seems to be more interested in Germany suddenly licking up to Britain, after having reported on a 'war of words' with France last week - a couple of events which appear to have completely escaped the attention of the French and the German media.
Still, David Cameron is only representing the wishes of his electorate - the banks and the Americans; and Britain is very attached to its daily poop-scoop.
Oh. For a more accurate slant on British tabloid propaganda misreporting of EU issues, one could always try this link: http://ec.europa.eu/unitedkingdom/blog/index_en.htm
No case for return of cheque guarantee card. http://www.bbc.co.uk/news/business-16268920
Energy firms' profit margins begin to fall. http://www.bbc.co.uk/news/business-16248631 Despite that, Co-operative Energy are going against the flow and have announced a 3% price cut for the majority of its customers from February.
MPs begin to criticise HMRC for its cosy tax deals. http://www.bbc.co.uk/news/business-16253205 The good 'ole sport of once you've got 'em on the ground, let the kicking begin. This kind of political input would have been much more convincing had it taken place before the tax deals were exposed. But that might have mucked up big, fat donations to party funds in the run-up to the elections.
19.12.2011: Self-employed/small business insurer fined £2.8 million for sales standards. http://www.bbc.co.uk/news/business-16247221
New rules to reduce risky mortgage lending. http://www.bbc.co.uk/news/business-16215629 Another blow to the Prime Minister's 'Get Britain Building' campaign, then.
One in five Brits too lazy to search out the best deals. http://money.aol.co.uk/2011/12/18/one-in-five-too-lazy-to-search-for-deals/ (Or, yet another advert posing as news.)
Support the Greeks! Buy some genuine Greek produce for Christmas with prices up to 50% off: http://www.justgreek.co.uk:80/
How to avoid repossession. http://stage.money.aol.co.uk/2011/12/19/repossession-how-to-avoid-it/
18.12.2011: Manchester and Salford are the UK's fake goods centre. http://www.bbc.co.uk/news/uk-16215168 Not really news but it's nice to keep abreast of current trends.
'Try before you buy' or 'sample shop' opens. http://money.aol.co.uk/2011/12/17/try-before-you-buy-shop-opens/ Once again, not a new idea but with the High Street suffering from continued attacks by grubbing councils and landlords, everything's worth a try.
Western businesses lagging behind in their use of social media. http://www.bbc.co.uk/news/business-16213753 Emerging markets apparently, are much more frequent users. Might fit the bill as the UK lines up to be an 'emerging market' itself in a few years' time.
17.12.2011: Post Office changes prompt fears among small businesses. http://www.bbc.co.uk/news/business-16218063
'Silent' updates for Internet Explorer from January. http://www.bbc.co.uk/news/technology-16214912 Well, if consumers are now so dumb they need 'smart' phones, this seems to be the next logical step forward.
16.12.2011: Small firms working harder in Christmas run-up just to break even. http://www.britishchambers.org.uk/business-news/small-businesses-working-harder-to-break-even.html
15.12.2011: House repossessions to rise in 2012. http://www.bbc.co.uk/news/business-16197258 The Prime Minister has a cunning plan, though. He is going to get Britain building again.
PayPal plans daily deal coupons to compete with Groupon. http://www.bbc.co.uk/news/technology-16178266
On your guard against cash machine fraud. http://www.bbc.co.uk/news/business-13798386
14.12.2011: All firms must file their VAT returns online from April. http://nds.coi.gov.uk/content/detail.aspx?NewsAreaId=2&ReleaseID=422370&SubjectId=2 Currently, online VAT payments and filing is only mandatory for newly-registered businesses and those with an annual turnover of more than £100,000. HMRC is encouraging businesses to convert to online VAT filing in advance of the April deadline to benefit from its improved online service, including automatic acknowledgement on receipt of the return and e-mail reminders when returns are due. (EnterpriseQuest)
15% of dementia suffeerers have been targetted by scammers. http://www.bbc.co.uk/news/business-16167995
13.12.2011: Insurers starting to employ social media profiles. http://stage.money.aol.co.uk/2011/12/12/what-insurers-could-do-with-your-social-media-score/
UK property hot spots for 2012. http://money.aol.co.uk/2011/12/12/the-property-hotpots-for-2012/
Christmas and New Year theatre special offers. http://www.westendtheatre.com/email/WETDec11.html
Festive fakes. http://stage.money.aol.co.uk/2011/12/13/dont-fall-for-these-festive-fakes/
12.12.2011: How will David Cameron's veto affect small business activity in the UK and the EU? I am not going to go with either flow, I'm just going to say, "I don't know." Nobody knows. I am hoping it might be good news for both sides. Britain has finally come off the fence and used its last spoiling tactic. Sovereignty was never an issue no more so than protecting the privileges of the City. That was just grist to the mill for the tabloids. Now, it's time for everyone to get on with the tools they have available to them and come up with plans which work. There are no other options.
Back to market stalls we go. http://www.guardian.co.uk/business/2011/dec/11/high-street-rescue-mary-portas Silly me. There I was thinking that Britain's economic future was going to be assured by at least 5 million people running their businesses from home, sitting day in, day out, in front of a screen, exchanging drivel on Arsebook. Well, that's what we were led to believe by someone who re-wrote the Wikipedia entry for 'home business' a couple of years ago. (It's all right now, though.)
People risking homes to pay for Christmas. http://money.aol.co.uk/2011/12/12/people-risk-homes-to-fund-christmas/
5 credit card management tips. http://money.aol.co.uk/2011/12/11/beat-the-card-firms-at-their-own-game/
11.12.2011: FSA criticises itself in handling of RBS disaster. http://www.bbc.co.uk/news/business-16126399 Humble pie is all very nice. Now it's time for senior management to follow HMRC's boss down the road, cards in hand. It doesn't matter how much the economy and its elements are adjusted if it still continues to be mismanaged by the same wasters who caused the mess in the first place.
2 men up for fraud over student phishing scam. http://www.bbc.co.uk/news/uk-england-16122836
10.12.2011: Crafts for handmade Christmas gifts. http://www.guardian.co.uk/lifeandstyle/2011/dec/09/craft-christmas-presents-baking-knitting This used to be the norm and children waking to the smell of woodshavings and fresh paint enjoyed a festive season which was much more exciting and lasted much longer even if more cheaply, than it does today. But that was before fifty years of dumbed-down consumerism.
09.12.2011: A guide to 101 small business gift ideas for the entrepreneur. http://sbinformation.about.com/od/BusinessBuyingGuide/tp/business-gift-ideas.htm?nl=1
HMRC boss to quit. http://money.aol.co.uk/2011/12/09/controversial-hmrc-boss-to-quit/ Definitely a resignation from our Christmas wish list. Now let's see the rest of the wasters who squander billions in public money following in his footsteps. A few from the NHS, next?
Complaints against EDF rising strongly. http://www.bbc.co.uk/news/business-16108908
Amazon enters dangerous ground in confronting retailers. http://stage.money.aol.co.uk/2011/12/09/amazon-strikes-at-retailers/ Still more unemployment looming if this style of online shopping takes off. And once again, consumers will have nobody to blame but themselves if eventually, it is they who end up without jobs. Cause and effect.
08.12.2011: A guide to bankruptcy. http://money.aol.co.uk/2011/12/08/your-guide-to-bankruptcy/ Kinda the writing on the wall.
Who works the longest hours in Europe? http://www.guardian.co.uk/news/datablog/2011/dec/08/europe-working-hours
HMRC interest rate scam. http://money.aol.co.uk/2011/12/07/call-over-tax-refund-interest-rates/?ncid=webmail4
Could you be an online shopping victim? http://money.aol.co.uk/2011/12/08/could-you-be-an-online-shopping-victim/
Jeff Babener's next MLM Startup Conference, Starting and Running the Successful MLM Company, February 23-24, 2012 - $195, (Second Attendee just $150), Las Vegas. TO REGISTER CALL (800) 231-2162

07.12.2011: Record numbers of business failures (1170 a DAY); record low for business start-ups at same time. http://money.aol.co.uk/2011/12/07/grim-tally-of-1-170-business-deaths-a-day/ It's working, then. The Government's - personally endorsed by the Prime Minister, David Cameron - Cock-Up Britain Initiative. Mind you, you ain't seen nothing yet.
Are we facing the death of email? http://www.independent.co.uk/life-style/gadgets-and-tech/features/are-we-facing-the-death-of-email-6273170.html
06.12.2011: Christmas eBaying. http://money.aol.co.uk/2011/12/06/day-6-learn-the-art-of-ebaying/
HSBC face £40 million in fines for mis-selling investments to elderly in care. http://www.bbc.co.uk/news/business-16030451 The small business community has been saying for years, that if banks had been obliged to operate honestly, ethically and in business-like manner they would have gone bust overnight. And that would have saved the world a lot of grief today.
05.12.2011: Four of UK's leading supermarkets could face prosecution over misleading prices. http://money.aol.co.uk/2011/12/05/stores-accused-of-misleading-prices/
UK leaders in e-shopping. http://stage.money.aol.co.uk/2011/12/05/uk-ahead-in-e-shopping/
Festive tips for Royal Mail staff could be seen as bribery. http://www.bbc.co.uk/news/business-16023127
04.12.2011: Cable.co.uk specialises in home broadband, fibre optic broadband, TV and home phone packages, and consumers can quickly and easily check the availability of these services in their area and compare a wide range of packages from all of the UK's top providers.
We are now one of only three such websites that are officially accredited by Ofcom, which guarantees that our information is accurate, comprehensive, up-to-date and completely transparent. See: http://consumers.ofcom.org.uk/2011/11/cable-co-uk-earns-ofcom-accreditation/
Money-saving tips on sending parcels. http://money.aol.co.uk/2011/12/04/how-to-save-money-sending-parcels/
Proposals to make procurement simpler for small businesses. http://www.enterprisequest.com/news/2011/12/procurement_reforms_could_bene.html One of the Big Three Shaggy Dog stories of improving the lot of small businesses along with red tape and better regulation; efficient internet connectivity and of course, making government contracts more accessible. Reality check? Not with the present Government.
03.12.2011. Time for a new pc - desktop or laptop? http://nl.com.com/view_online_newsletter.jsp?list_id=e497&send_date=12/02/2011
02.12.2011: The AIMS Autumn Update is now online with a reaction to the Chancellor's Budget statement.
OFT launches investigation into Groupon. http://www.bbc.co.uk/news/business-16000648
Royal Mail's Christmas Price Finder page closed due to technical difficulties. http://www.bbc.co.uk/news/business-15989252
Family-run businesses told to up their game. http://money.aol.co.uk/2011/12/01/family-run-firms-told-to-up-their-game/ This will go down well. If family businesses were run like big companies with an eye on nothing but the bottom line, there would currently be 5 million unemployed in the country. There are sectors of business activity where fortunately, loyalty, responsibility and duty of care are more important than lobbying politicians for another tax-payer sub in maintaining piss-poor standards. Happily, we can't all be Virgins - or the rest of the household-name wasters all pulling the plug at the moment while the gaffer still drives around in a Roller.
As for the operating efficiency of family businesses, that was where Business Links were supposed to be involved. Which is a bit academic now, just like this report. The Government has closed the service down.
01.12.2011: Christmas parcel scam. With Christmas fast approaching the frequency of the Undelivered Parcel Scam will be increasing, write ezinematters.com in their latest marketing news.
As most readers will know this is where we receive emails, or cards through the door, advising us to call a telephone number to trace a parcel addressed to us that a parcel delivery service was unable to deliver. The number turns out to be a premium rate one that costs at least £1.50 a minute, billed through your friendly telephone service provider, who take a lucrative cut of the fraud and squeal. if challenged, that they are simply the utterly innocent "conduit" for the fraudsters.
Dont make any of them richer at this festive time. http://www.crimestoppers-uk.org
Warning over energy-saving plugs. http://www.guardian.co.uk/money/2011/dec/01/trading-standards-bogus-energy-saving-plugs
eBay seller jailed for tax-dodging. http://money.aol.co.uk/2011/12/01/ebay-seller-jailed-for-tax-dodging/
December goodies from National Express. http://ebm.cheetahmail.com/c/tag/hBO14AuANcU-lB8euP6EKLcq84Y/doc.html?t_params=EMAIL%3Dleonardtondel%2540aol.com
EU Training Institute - EU funding at your fingertips. http://www.e-t-i.be/course_new_eu_funding.asp
SmartExporter for Scottish-based companies offers up to £1000-worth of free support. http://www.sdi.co.uk/international-trade/DiagTool.aspx?id=38afd078-a629-4a51-aefd-572c8c3cb46e
Glasgow named safest city in the UK. http://travel.aol.co.uk/2011/11/30/glasgow-named-the-safest-city-in-the-uk/ How things have changed! London continues to wallow in its 'shitpit' status at 68th in the world, which bodes well for the Olympics and the following European Athletics Championships; whereas Baghdad is considered the most dangerous city with the poorest standard of living in the world - which comes as no surprise after twenty years of 'democratisation' by the Coalition of Evil.
With our usual gratitude and thanks to BAD News and Cobweb Info.
Len Tondel
Previous month's (November) Viewpoint
eBOSS Christmas 2011/New Year 2012 contents:
Introduction: Time for a change? Employment and average wage infographic; A very good French start-up documentary; the return of Patricia Ogunfeibo.
AIMS for Home Business Alliance members: (now includes Autumn Update)



Pick of the News
Small firms secure 44% of Government contracts; Minister rejects call for new 'micro business' category; Family firms call for tax relief and less red tape; Small enterprises optimistic about future sales; IT contractor jobs fall amid double-dip worries; Traditional freelance marketing jobs decreasing; Creative freelancers in high demand, report says; Yell reports surge in business website uptake; Tax man targets financial advisers dodging VAT; HMRC targets tax-dodging doctors and dentists; Insolvency claims could be resolved out of court; Lower tax and VAT will help growth, survey finds; Treasury closes tax loophole for offshore DVD sales; Many small firms only buy minimum insurance cover; Scottish firms dissatisfied with Business Gateway; New cookie laws could undermine online advertising; Users of eBay m-commerce channel increase; New small claims process for IP cases confirmed; Shoppers are not loyal to fair trade, survey finds

'Gone to India . . .', by Rachael Ross and the 'How To Work Successfully From Home Guide'
Rachael's Guest Article, Christmas 2011: "My friend got scammed. Please help her make her computer safe again . . ."

Tax and VAT News
Latest news; Tax free income from solar panel installations under government threat; Tax cheats - where are we now?; tax amnesty NOT just for 'plumbers'; 'plumbing' profession to tighten up tax affairs; HMRC guidance - can it be relied on?
A one-off chance to take a 12 month Property Tax Insider subscription for just £95 and get the entire back catalogue (7 months of magazines for FREE) - save £94.43 today!Get the following benefits TODAY: 20% Discount on Annual 'Property Tax Insider' Subscription - 12 month subscription to 8 page, printed 'Property Tax Insider' magazine for only £95. That's a 20% saving on an annual subscription. You'll get over 50 tax saving strategies, tips and loopholes delivered right to your doorstep in the next 12 months! (on-line full subscription price £119.64).
FREE - 7 Months of Back Issues - We'll also send you all the back issues since the magazine was launched! That means you will receive all the magazines right through from September 2010 to March 2011. Each of our magazines is priced at £9.97 so that's an additional saving of £69.79. Click here to see the contents of the last seven issues. Tax Relief For Home To Work Travel - for self-employed taxpayers (article) HMRC VAT car and van update
Get Tax Insider for only £1 (normal price: £9.97/month). Click here to join! Tax Insider plus, HMRC help business cash flow; 'HMRC launch online tax help for small businesses'; Making money from a hobby; et, etc
TaxationWeb community toolbar

COLIN'S COFFEE BREAK: Old Books
Is Setting Up a Home Business The Right Answer For You?

The Very First Steps of Starting a Business

Things You Say:
BT's Biggest Business Giveaway; Art of Design webmag; all about .pdf; Can you please help?; Cyber-security; mitigating the threat seminar; 10 Steps To Mobile Marketing Nirvana et al; disposal of your IT equipment; half-price business card offer; Creating video for the web course plus other open course programmes; Video Marketing Suite; Royalty-free stock photography; Savings on the move with mobile apps plus free audio book (the Trainline); On-line security test; Latest UPS and DHL major discounts; Guidance for small firms considering cloud computing; Free carbon footprint calculator; IPO guide to licensing and selling ideas; LicenceGuard; sell your unwanted printer cartridges; easy and secure online storage; Royal Mail business pack; free website building links; courier price comparison website; airport parking checker and booking site, etc, etc.